Comedy acts at the Bearcat include John Moloney and Chris Martin
A new season of Bearcat comedy at the Viaduct kicks off on Friday 1 September with some well-established acts with John Moloney headlining. You may know him from his Radio 4 show of the same name.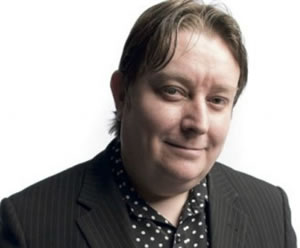 John Moloney
Also appearing will be native West London Chris Martin and a bright new talent with Egytptian heritage Zahra Barri. Veteran troubadour Richard Morton will be performing with funny songs and jokes.
A brand new comedian will also be introduced every month
You can book tickets for this show (£10) online.
There are a limited amount of Meal Deal tickets still available - £20 for two courses and comedy from the Viaduct - call in or call 020 8567 5866.
Future Performances
Friday 6 October - Andrew Bird & Andrew Maxwell
Friday 3 November - Jeff Stephenson, Tom Deacon & Wilson Dixon

August 30, 2017