Viv Ellis reviews last week's Hanwell show
I'd been looking forward to seeing Romesh Ranganathan but he had to re-arrange due to a 'gig clash'. But there were still five acts lined up. And some quite common themes between them too. Calling us 'old' and 'posh'. Where did that come from? I was seated well out of sight at the back so not me! And a lot of reliance on confusing words and phrases.
Brian Higgins did a long (and quite graphic) routine about his wife's pregnancy "she got so lazy I even had to blink for her" Lots of plays on confusing words and phrases: "C Section / circumcision" "dilated / diluted" – ending with his taking the new baby home in the only carry bag he had available *drum roll please* a bag for life.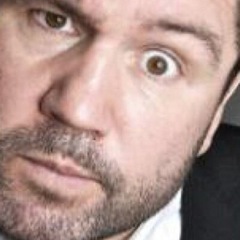 The most familiar face this last week was Ricky Grover. Ex ladies' hairdresser (like his Mum) and ex champion boxer familiar to we soap addicts as Andrew Cotton "Ev's boyfriend" in EastEnders. He announced himself proudly as an East end wide boy and made much of being dyslexic and "fick`' and playing on confusing his words "refugees/referees" and how confusing common phrases can be "run in the car", "jump in the shower" and the like. He had a nice, relaxed style "it's like a therapy session for me" but not sure I'd go out of my way to see him again to be honest…..
The star turn of the evening for me was the open spot which was performed by Manos Carnello a Hanwelian now, but from the Greek island of Samos. He did a very funny routine about being a poor, confused Greek newly arrived in London. Cue more confusing phrases, 'Mind the gap' and so on, but he was a very popular act and will be back.
Bearcat Comedy is every Friday in the upstairs room at The Viaduct pub on Uxbridge Rd.
Coming up this Friday
MITCH BENN - veteran of Radio 4's "The Now Show" in which he writes a new topical song every week! He will be armed with his guitar and set of hilarious songs - https://www.youtube.com/watch?v=LNvJ0D9tSjQ
PAUL McCAFFREY - Star of BBC Three's "Impractical Jokers", Paul's standup show is one of the funniest around the UK - unmissable - https://www.youtube.com/watch?v=-ykHSjpdobw
DAVE JOHNS - Geordie comedy masterclass from diminutive Geordie comedian - http://www.davejohns.net/video.html
JAMES DOWDESWELL - affable nerd with a fine line in self deprecation - https://www.youtube.com/watch?v=IHr1m8cFPTk
Short Spot: SARAH ILES
They've changed the way you can book tickets.
1. You can buy (actual) tickets in advance for the week's show from The Viaduct pub between Monday and Thursday evening for just £10.
2. You can book online via email james@bearcatcomedy.co.uk to SECURE your place (£13 - Free membership - and a chance to win 2 free tickets).
3. Or you can throw caution to the wind and just turn up on the night and pay at the door (subject to space) (£13 members / £15 non members)
15th October 2014