Another Windsor enjoys Jubilee celebrations in Ealing
Landlady of the Queen Vic and Carry On star - actress Barbara Windsor - helped get four days of celebrations started on Saturday bringing her East End cheer to Ealing.
She joined more than 100 revellers for a Big Jubilee Lunch with a royal and 1950s fancy dress theme on Saturday.
She led neighbours from Julien, York and Wellington Roads in a rousing version of the song 'Maybe It's Because I'm A Londoner'.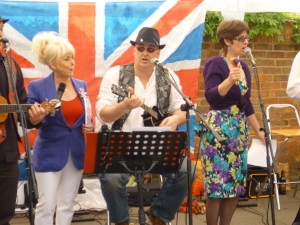 She said it took her back to the day of the Queen's Coronation, when the actress was 15 years old.
"Today took me back years in my life - all that red, white and blue. It was marvellous. I was 15 when the Queen came to the throne and I remember it vividly. Today felt just like that, it took me back and my heart skipped a beat.''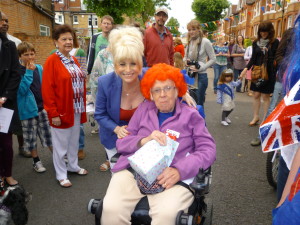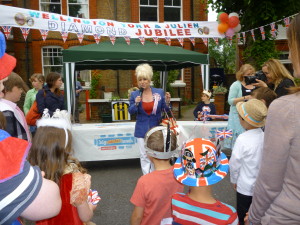 7th June 2012