Southall Jubilee Gardens Library
There is the opportunity to meet some of the artists behind Ealing Autumn Festival's Truth and Reconciliation exhibition at one of a series of open days over the half term period.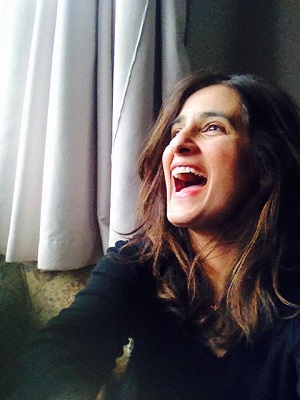 Sam Rough one of artists behind exhibition

The exhibition – which is touring libraries across the borough – has now moved from Acton to Southall's Jubilee Gardens Library and four open days are being held, which also celebrate Shakespeare's 400th birthday.

Artists from the Hanwell based 4020 Art Group, who have created the exhibition, will be at the library on Saturday, June 4 (3.30-4.30pm) to talk about their work to visitors. Earlier in the afternoon there is a story time for youngsters with Bernice Wolfenden, a well-known member of Ealing's theatrical world.

Other events planned include:

• Seasoned quilter and patchwork marker Carol Wilkes and her colleagues holding two patchwork workshops on May 31, where they will be joined by the Jubilee Gardens knitting group, and on June 3.
• The chance to contribute to the Public Collage of Truth and Reconciliation on May 28, June 3 and June 4.
• The opportunity for under 25s to sign up for an Arts Award for their artistic achievements.

Gillian Spragg, festival artistic director, said: "The exhibition's stay at Acton Library was highly successful with lots of admiring visitors. It was remarkable how well-informed so many people were about Shakespeare, especially the children. It was lovely to see the messages they wanted to leave as an additional part of the Public Collage.
"Residents have been recording their reaction to the main exhibition in the visitors' book. One comment suggested that the figures look like aliens and others have admired the skill and imagination of the artists."

The exhibition is on at Jubilee Gardens until June 16 and then moves to Perivale Library.
For more information ask at Jubilee Gardens Library or visit www.ealingautumnfestival.co.uk where there is also a full list of exhibition tour dates.

26th May 2016