Coming up - music and arts events this month
Related Links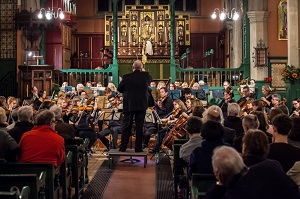 West London Sinfonia Orchestra who are playing a concert as part of Ealing Autumn Festival.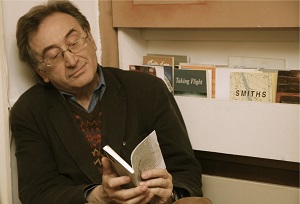 Ealing Autumn Festival poetry competition judge George Szirtes
Participate
Sign up for our weekly Ealing newsletter
Comment on this story on the
A visit from one of St Petersburg's finest chamber choirs and a concert from the West London Sinfonia Orchestra are two of the highlights of this year's Ealing Autumn Festival Magna Carta themed musical programme.

This year's festival is celebrating the 800th anniversary of the event and in a tribute to the legacy of Magna Carta, West London Sinfonia will present four musical works that reflect the values and ideals which it has inspired over eight centuries.

The concert at St Michael's and All Angels Church, Bath Road, Ealing on Saturday, October 17, will feature Copland's Lincoln's Portrait, commissioned just after the attack on Pearl Harbour as part of a patriotic Second World War effort. Tickets are available on the door at £14 and £12 (concession) and the concert conducted by Philip Hesketh starts at 7.30pm.

Russian chamber choir Voskresenije will make a three day visit to Ealing as part of the festival and will be singing extracts from Vespers by Rachmaninov, which was written out of Russian text and reference books back in 1917, along with other Magna Carta themed songs.

The choir will be joined by singers and players from Ealing schools, including Stanhope Primary, and community groups in three performances: October 19 – Acton Library (3.30-4.30pm); October 20 – Southall Library (5.30-6.30pm) and October 21 – Ealing Central Library (6-7pm).
The concerts are free of charge and funded by the Ward Forums of Ealing, Bubble, Heathrow Communities Together, Ealing Arts & Leisure and a private donation.

On Sunday, October 11 the festival is holding a poetry day with leading poet George Szirtes judging the Magna Carta themed competition. There will be an open mic session and poetry readings at Ealing Central Library from 1.15pm-4pm and Mr Szirtes will present the prizes in 18 year & under section. The afternoon will also feature Impact Theatre with a theatrical excerpt featuring horse puppets inspired by War Horse.
In the evening from 7pm there will be readings by selected poets with discussion and presentation of prizes for the adult section at the Drayton Court Hotel, Ealing. All are welcome to attend both events, which are free.
For further details on all the festival events go to www.ealingautumnfestival.co.uk

7th October 2015