As Annie takes to the stage
Related Links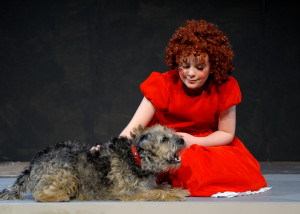 Eva Lynch and Iggy the dog in Annie at The Questors Theatre. www.ealingtheatre.com (photo by Peter Collins)
Participate
Sign up for our free newsletter
Comment on this story on the
The heart-warming rags-to-riches story of Little Orphan Annie is this year's Christmas family production at The Questors Theatre in Ealing.
Young Annie is living miserably in the New York City Orphanage run by the cruel, embittered Miss Hannigan. But in a series of fun-filled adventures, meeting the lovable stray dog Sandy, Annie foils Miss Hannigan's evil machinations.
With toe-tapping songs including Tomorrow, Hard Knock Life and Easy Street, this has become one of the best loved family musicals of all time!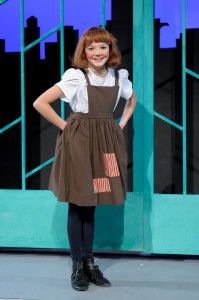 Niamh Murphy in Annie at The Questors Theatre. www.ealingtheatre.com (photo by Peter Collins)
The Questors production of Annie opens on Saturday 10 December and runs until 31 December.
Full dates and online booking at www.ealingtheatre.com
7th December 2011