Why not get in early this year? 24th October
Don't leave it to the last minute, have a glass of wine and relax as you shop for your all original presents at All Original in Ealing.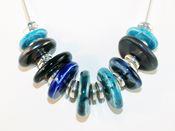 Join us for a pre-Christmas shopping evening between 6pm – 9pm on Thursday 24th October 2013.
Bring a friend along and enjoy browsing for those special Christmas presents whilst enjoying a glass of wine.
There will be a wonderful selection of locally handmade gifts and cards to choose from, along with carefully selected individually sourced giftware.
All Original at 20 The Green, opened its doors on 1st March, offering a wide variety of handmade and individual gifts, many of which are made in and around Ealing.
2nd October 2013