Saturday 1st December
The Ealing Christmas fair will take place at St John's Church, Mattock Lane, Ealing on Saturday 1st December from 10.30am to 3pm. Entry £1 person or £2 family.
Fun for the whole family! A great selection of fabulous Christmas gifts from local companies, delicious homemade lunch and cakes, hamper raffle, activities for the children and a visit from Santa!
All proceeds will go to Ealing 135's 2012/ 2013 charity: Ealing Churches Winter Shelter.
For more information contact ealing135publicity@gmail.com
Find out more about Ealing 135, the mutual support and social network for parents and carers at www.ealing135.org.uk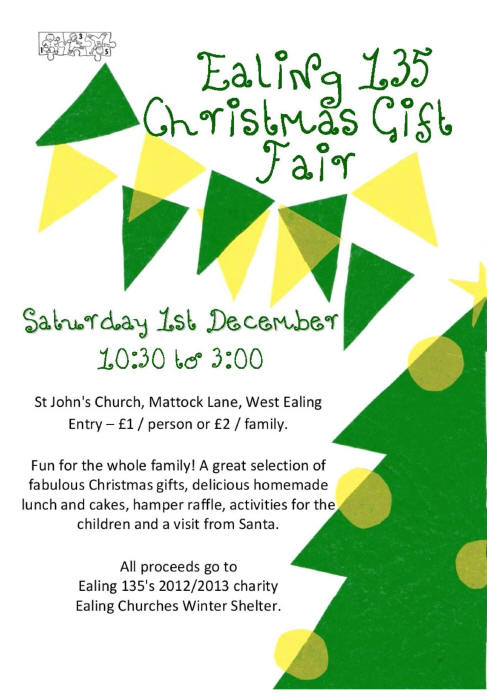 27th November 2012