Raise funds for the school by subscribing to the EalingToday.co.uk newsletter
Today (27th June) St. Gregory's Catholic Primary School is marking its sixtieth birthday. A big celebration of the event is planned in Ealing Abbey.
EalingToday.co.uk is currently offering to donate £1 to the school's fund raising appeal for every new registration to the EalingToday.co.uk newsletter by a local person until 30th June*.
If you haven't signed up already you will find it is packed with local news and events and will be an invaluable source of information for you on life in Ealing. If you are already registered tell your friends and neighbours to sign up – there is no upper limit on the donation other than the number of people who live in Ealing. If you don't find it useful you can unsubscribe next month and the school still keeps the money.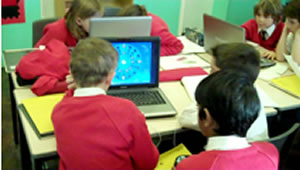 A spokesperson for the school said, "Any funds raised from this project will go to benefit the education needs of about 529 children in St Gregory's Catholic Primary School. Charity Reg: 296055. In the past, we have invested in new musical equipment, IT equipment, free standing shoe cleaning brush racks for children coming in from play at the fields, decoration materials for various school themes and celebrations."
Sign up for the EalingToday.co.uk Newsletter

* Only two registrations per household. Registration must have full name, post code and date of birth. Only registrations in the Ealing area and/or the catchment area of St. Gregory's will be counted.

June 27, 2013