TV Presenter Ben Shephard will be starting the first race on Saturday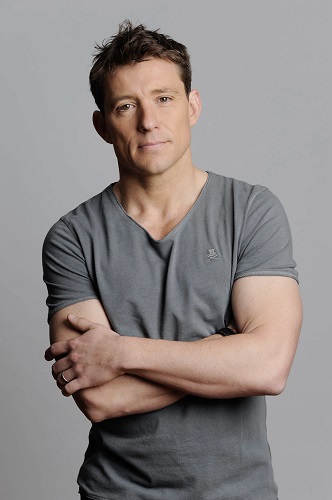 The sixth Ealing Half Marathon takes place this Sunday 24 September 2017, and it's just been announced that TV Presenter Ben Shephard will be starting the kids races on Saturday.
The Ealing Half Marathon is a key fixture in the autumn running calendar and is extremely popular among the running community, for reasons including its attractive setting, friendly atmosphere and incredible community support. The race won the Silver award in the Best Half Marathon category at The 2017 Running Awards, and was voted the UK's best half marathon at the same awards in 2014, 2015 and 2016.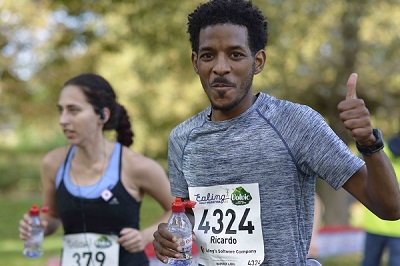 Alzheimer's Society and Cancer Research UK are the Lead Charities for the 2017 Ealing Half Marathon, and the race organisers are hoping to top previous fundraising figures.
The Ealing Mini Mile takes place the day before the Half Marathon, on Saturday 23rd September, and is looking forward to welcoming its biggest ever field of young runners to the one-mile route around Lammas Park.
TV presenter and running enthusiast, Ben Shephard will be starting the first race. He said:
'' This is the first time I will have experienced the Ealing Half Marathon and I'm delighted to be part of the experience that young runners will be having on Saturday afternoon. ''I love running, I've recently been going to parkrun with my son and encouraging young people to get involved in sport and running is something I feel really strongly about. Just getting out there and having a go is what it's all about. To have so many categories for the Ealing Mini Mile is fantastic – I can't wait to get to the race village."
Over 1,200 places have sold out to children aged 6-16 who will compete in five separate races over the course of the afternoon.
Race weekend key timings:
Saturday 23rd September
13:00 Ealing Mini Mile ages 6-7
13:40 Ealing Mini Mile age 8
14:20 Ealing Mini Mile age 9
15:00 Ealing Mini Mile ages 10-11
15:40 Ealing Mini Mile ages 12-16
Sunday 24th September
07:15 Race Village and baggage marquees open
08:30 Group warm up
08:45 Runners enter start funnel according to expected finish time
09:00 Ealing Half Marathon start
10:05 First finishers
11:30 Prize presentation ceremony
12:00 Last finishers
13:30 Race Village closes
The full online race guide can be downloaded here.
The Ealing Half Marathon starts and finishes at Lammas Park, where the race and charity village is located.
A generous selection of prizes and Up & Running vouchers are on offer for runners in a number of categories, including the usual age categories plus Ealing residents and fancy dress prizes.
Road closures will come into effect before the start of the race, but the Race HQ in Lammas Park is very well served by public transport. Full details about road closures can be found on the race website here.
The UKA-measured single lap course of the Ealing Half Marathon covers a route around West London, taking in parts of Central Ealing, Montpelier, Pitshanger, West Ealing, Hanwell and St Stephens before returning to Lammas Park. There are plenty of excellent vantage points for spectators, including the following locations that runners pass by twice: Uxbridge Road, Drayton Bridge Road, Pitshanger Lane and Cuckoo Avenue.
Xempo race pacers will be available to help runners achieve their target times on race day. The pace makers will be clearly identifiable and guiding runners aiming for the following times: 1h30, 1h40, 1h50, 2h00, 2h10, 2h20 and 2h30.
All entries for the 2017 race are now closed.
Go to www.ealinghalfmarathon.com for further race info.
Good Luck to all the runners!
20 September 2017 ( updated 22nd)