Thursday 4th May at The Drayton Court Hotel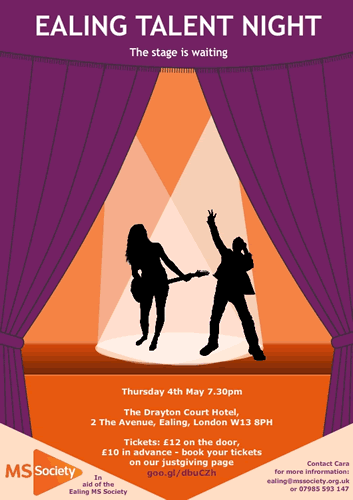 An Ealing woman's whose father suffers from MS is hoping to raise money for the MS Society by putting on a fundraiser at The Drayton Court Hotel.
It takes place Thursday 4 May at 7.30pm. and will be a talent night featuring local performers.

There will be jive dancing, various singers, a stand up comic, a 13 year old pianist and a beat boxer.
There are two hosts who will also be judging the competition and awarding the £100 cash prize to the winner.

Tickets are £12 on the door or £10 in advance and can be bought online.
3rd May 2017