And raising funds for YMCA's homelessness projects
Two Ealing Councillors have spent a night in the freezing outdoors to help raise funds for the YMCA.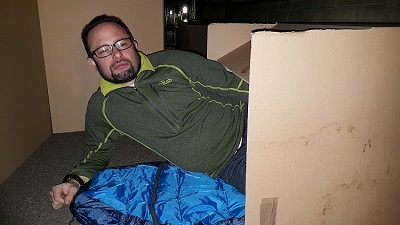 Liberal Democrat representatives, Gary Malcolm (Southfield ward) and Jon Ball (Ealing Common), joined around 30 people for the annual 'sleep easy' event outide Christchurch in Ealing Broadway. The event raises money to provide shelter and advice for teenagers who are homeless or might become homeless.
Since it began in 2010, almost £1million pounds has been raised by hundreds of people who are fortunate enough to be able to choose to sleep rough for just one night.
Councillor Gary Malcolm won the top fundraising award for the third time running, raising more than £1000. He was handed a prize by the Mayor of Ealing.
Councillor Malcolm said: "It is always sad when people become homeless because of financial situations or family disagreements. The event, wonderfully organised by Ealing's YMCA, has raised lots of money to help provide shelter to many young homeless people as well as raising awareness of their plight when homeless."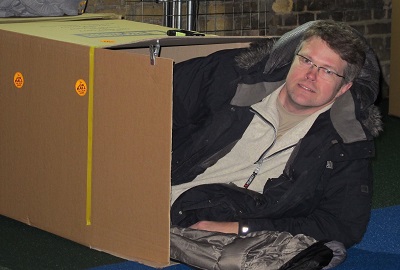 Councillor Jon Ball said: "Sleeping rough is always difficult. You feel very vulnerable and sleeping is rarely possible due to the threat of being attacked or the noise from traffic and lager louts. You wake up achy and still feel tired. I hope the money raised can help provide a safe place for many young people in Ealing."
8th March 2016