Your chance to de-clutter or bag a bargain
Residents in Perivale have been invited to take part in the area's first yard sale this weekend.
If you have items collecting dust now's the time to get rid of them.
It's taking place on Sunday 20th May from 1-4pm at various locations (you can sign up here if you want to take part)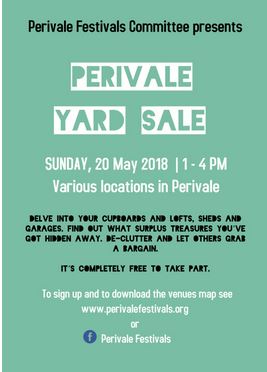 Organised by Perivale Festival's Committee read more here.
16th May 2018