Oppostion mounting to plans to demolish former Woolworths building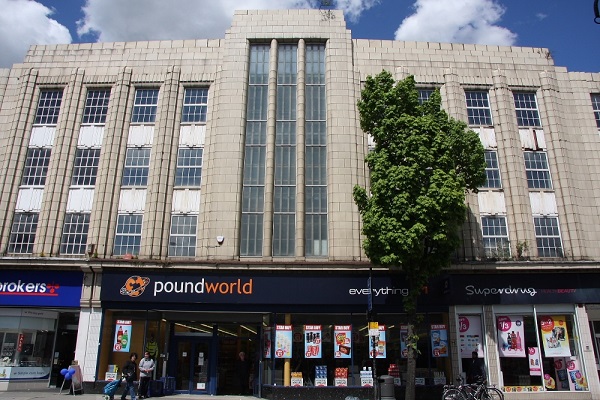 Plans have been unveiled for a new residential tower block in West Ealing which would mean the historic former Woolworths building being demolished.
The art deco building was purpose built in 1926 and has been described as '' just as handsome as those in Oxford Street or Kensington High Srtree with a glorious 11-bay, four-storey tiled façade that would make an impression on any high street.''
Woolworth's stopped trading from the site in December 2008 when the company closed all their stores.
Housing provider A2Dominion have put in a planning application to build a new residential complex (rising from 11 -15 storeys) of 120 flats, (20 studios, 52 one-bed, 40 two-bed, eight three-bed apartments).
The tower block would the latest hi-rise in the area, in 2016 Ealing Council gave the green light to replace the BHS site with a 136-flat building, The Appleton.
In 2015 local residents voted at a public meeting to preserve the Woolworth's façade as a heritage asset as part of the draft West Ealing Centre Neighbourhood Plan. However, in 2017 Ealing Council removed all heritage asset proposals from the draft plan. Over 1,200 local residents have signed a petition to keep the façade.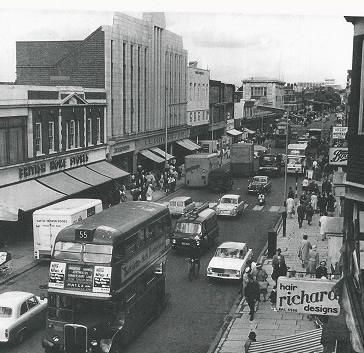 (West Ealing in the 1960's)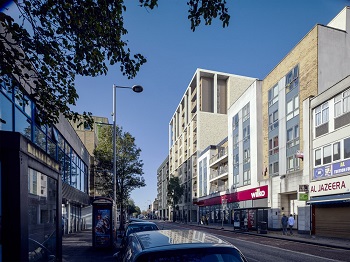 (artists impression red and white design)

(artist's impression red and white design)
Opposition is mounting and residents are objecting to the latest development plans refering to the Woolworths building as 'a local landmark', others comment 'We don't need more faceless buildings'. Other concerns relate to the density of the proposed new buildings, pollution likely to be caused and the lack of suitable facilities and infrastructure.
Robert Gurd Chairman of Ealing Civic Society said, '' We have not yet had an opportunity to look at the plans in detail but we greatly regret that they do not envisage retention of the iconic art deco former Woolworths facade. We had hoped that it would be possible to give it either statutory or local protection as a heritage asset but unfortunately efforts to do this have failed and, it seems, pressure from local residents upon the developers to retain at least the facade has so far fallen on deaf ears. We will be objecting to its loss when we comment to the Council on the planning application.''
Objections and comments on the scheme are being taken until 8 June 2018.
View the application here
Planning Reference: 182180FUL
23rd May 2018