Shakil Ahmad believes disputed land was previously part of same property
An Ealing man who is extending the boundary of his home says, contrary to the opinion of some of his neighbours, the additional land is not public and believes it was formerly part of the original property.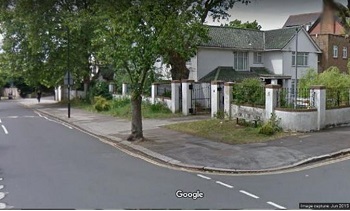 (Google Streetview June 2015)
The land in question was a grassy section next to 4 West Road on the junction with Montpelier Road in W5, which previously had a bench on it. A dispute has arisen locally over the lack of public notification over the original planning application and queries over ownership of this land.
In April 2016, after having received a number of other planning applications the council granted permission for the applicant at number 4 West Road, to extend the boundary taking over the grass verge.

Local residents contacted Land Registry and found the land to be unregistered, however they claim the bench and the fact that the council tended to the grass was proof that it has been in public use.
The utility company Southern Electric, which has cables under the strip of land, applied and was granted a 'Caution against First Registration' and residents believe that until ownership is settled no work should have started.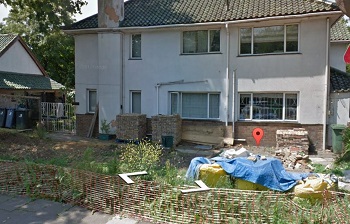 (Google Streetview June 2017)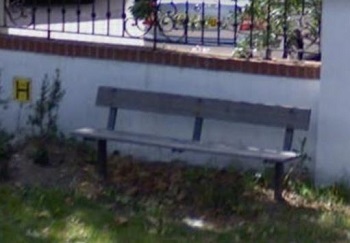 (Google Streetview showing bench 2008)
Ealing Council lawyers, in correspondence with the Residents Association say that there is insufficient evidence to suggest the Council owns the land and 'occasional grass cutting would not be sufficient to enable the council to claim an interest by 'adverse possession'.
Owner of 4 West Road, Shakil Ahmad, says the land and the bench are not public property and claims his family has maintained both since 1982 when they first bought the house.
He says they contacted Ealing Council in 2011 and were 'categorically told it was not their strip of land and responsibility.'
Mr Ahmad continues, ''this action is not being taken by a commercial developer but instead a family that has lived at the property for over 35 years, and strongly believe that this verge is part of land which originally belongs to 4 West Road, W5 and for some omission at land registry was not shown on the absolute freehold title deeds of the property at the time it was separated from its original part of the large property, divided in more than three parts for development.'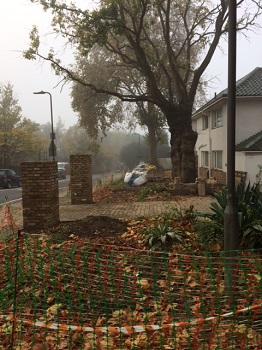 (Latest image of new boundary)
Mr Ahmad says they have to the best of their knowledge and advice followed all due legal process and law.
The council say, ''Issues regarding encroachment and land grabbing largely fall outside the scope of planning enforcement and are considered civil matters that should be addressed through a solicitor.''
10th April 2018