Work underway to create a local square
The diggers are out and the central pavement is out of action. Work has begun to redesign Melbourne Avenue in West Ealing.
There will be new paving,trees, street furniture and lighting. It's hoped the area (between Sainbury's and the library) will become an attractive 'town square'.
The work is expected to be complete by June.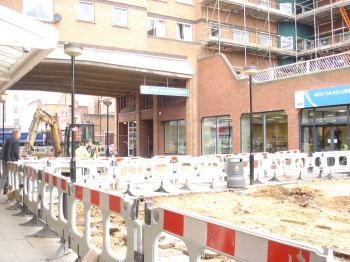 March 20th, 2010