Over 3,000 sign petition in first week of campaign launch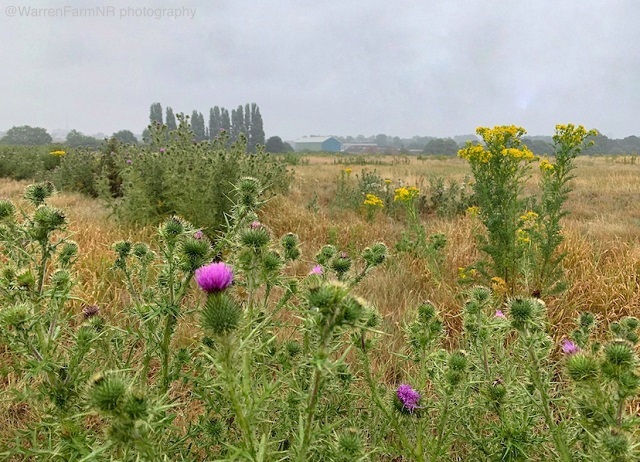 Warren Farm
Thousands of people have joined a campaign to try and turn Warren Farm in Ealing into a designated and protected Nature Reserve.
Over nine years ago football club, QPR, had earmarked the site as a preferred destination for their new training ground and opponents seeking to protect the area from development embarked on a series of legal challenges.

Last year the Hanwell Nature group were granted permission to seek a further judicial review, QPR began to look at alternative sites and Ealing Council decided not to make any more legal challenges, bringing an end to the long running saga.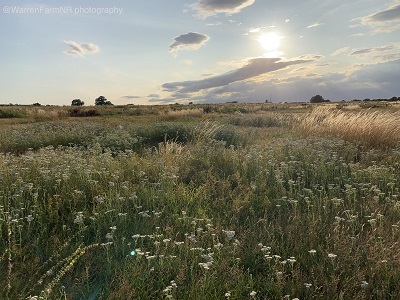 Now a proposal put forward by the Brent River & Canal Society (BRCS) has seen over 3,000 signatures on a petition in the first week of its launch.
The plan would see Warren Farm and its surrounding meadows by the River Brent classified as a Statutory Local Nature Reserve (LNR), preserving it for future generations and they say, ensuring the protection of its rare and endangered species such as the Skylark, a red-listed bird facing UK extinction.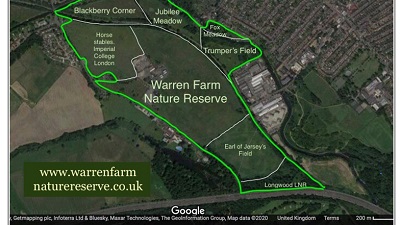 Campaigners say since Ealing Council stopped using the area as a sports facility, the meadows have rewilded and now form a unique urban grassland with various rare species of birds, mammals, plants, reptiles and insects.

Organiser and BRCS trustee Katie Boyles said, "The Wildlife Trust has called on the government to create 'Wildbelt' land across urban areas of Britain – land specifically designated for nature recovery. We don't need to look far in Ealing because we can do just this at Warren Farm. With only 2% of wildflower meadows left in the UK, it is crucial that these meadow habitats are safeguarded from future development. The Covid crisis has shown us the importance of access to nature, improving our health and well-being. We are also facing a climate emergency and with the UK being ranked as one of the most nature-depleted countries in the world, there has never been a more crucial time to protect sites such as Warren Farm."
Ealing Council voted over a decade ago to seek LNR status for the surrounding meadows but have yet to complete this. BRCS say they are keen to work with the Council and want it extended to include a much wider area of the BRP, including the abandoned sports fields of Warren Farm.
BRCS trustee and local naturalist Phil Belman said:" Our expert surveys have provided overwhelming evidence to justify the Statutory Local Nature Reserve designation."BRCS offers our support, experience and expertise to assist Council Officers to achieve this vision and we stand ready to work in partnership with Ealing Council and all others who sign up to it."
Ealing Council declared a Climate and Ecological Emergency in 2019 and is developing its strategy in response. Campaigners say the Council should include the vision for Warren Farm and the surrounding open land, to help achieve its climate and ecological responsibilities.
Warren Farm was one of the top four parks in London in the 'UK's Best Park 2019' voting and was awarded 'Much Loved' status.
We have requested comment and will update with any response from Ealing Council.
Annemarie Flanagan
13 January 2021