Ruling will impact QPR training facility development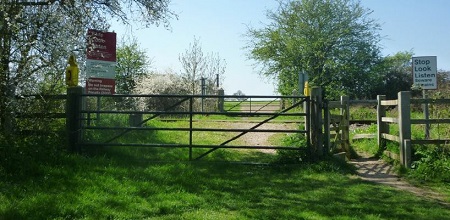 Campaigners will hear tonight if a bid to protect footpaths on Warren Farm has been successful.
Three years ago Ealing Council controversially gave QPR the go-ahead to build a multi-million pound training facility on the Metropolitan Open Land and campaign groups have fought the proposals ever since.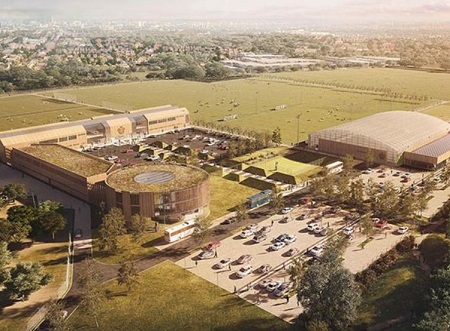 They submitted two applications to register footpaths on the land as Public Rights of Way - they say the routes have been used for generations on a daily basis by people who live and work in Norwood Green and Hanwell and should be retained.
If QPR implement the current plans the site will be surrounded by a security fence and access to the footpaths by the general public will be cut off.
Save Warren Farm (SWF) argue the 61 acres of public land worth £31.5million, has been 'gifted' to QPR for 200 years rent free, in May a group calling themselves 'Our Land', chalked a message on the grass at Warren Farm highlighting the issue.
Carolyn Brown from Save Warren Farm says:'' The loss of the footpaths would be very bad. People have been walking, unchallenged across Warren Farm for many generations. They use it to get to work, to church, and to take part in social activities. The alternative, diverted, routes make people feel unsafe as they are enclosed and unlit. And to top it all, there are skylarks now nesting on Warren Farm, as the land has reverted to their preferred habitat, meadows, because the Council stopped maintaining the pitches for the community in September 2013. Skylarks are red status which makes them fully protected under the Wildlife and Countryside Act 1981. This is publicly owned land that is designated for community use. It is a disgrace that the Council is planning to lease it to a commercial organisation for 200 years at no rent for their own commercial benefit.''
QPR say they are hopeful the footpath applications will be resolved quickly and favourably, and want to progress with the development as soon as possible. They claim the majority of local residents and community groups are supportive and believe it's a minority that oppose.
The regulatory meeting to determine the legal issue regarding the status of the footpaths will take place this evening at Ealing Town Hall.
14th July 2016