Unique collection of historical photos unveiled
Old photographs of Walpole Park and Pizhanger Manor - some dating back to 1904 - have been unveiled in a new local history archive.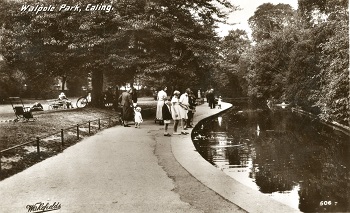 Visit www.ealing.gov.uk/pmgwalpole to view the online gallery.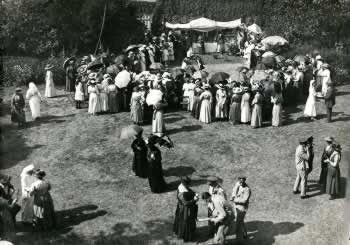 The online archive - funded by the Heritage Lottery Fund (HLF) - is part of a wider project to map out the past of the manor house and park.
A range of postcards, plans and records of the original house and grounds, oral histories captured in manuscripts, and documents found at the John Soane Museum in London have also been collected.
In 2012, the council joined forces with Accession Social Enterprise to help digitalise the historical materials so they could be preserved and made available to the public.
Five autistic adults from Accession took part and digitised more than 2700 documents, materials and images. Led by an archiving expert, the volunteers were trained in data entry and documentation, as well as shown how to use the microfiche machine and search for historical news articles.
At the completion of the project, the group selected the best 100 historical images to be displayed in the online gallery.
Councillor Julian Bell, leader of Ealing Council, said:
"This is the first time that images of Walpole Park and Pitzhanger Manor's history have been available online for everyone to see. The precious collection gives people extraordinary insight into the past of the manor house and grounds, and is a real treat for local people and history-buffs alike. Thank you to the volunteers from Accession who helped to bring this unique collection together."
Among others, the online archive includes photos of the manor house from the 1950s to the 1970s when it was the borough's central library, as well as images of a garden party during World War I and of trenches being dug in the park during World War II.
Preserving Walpole Park and Pitzhanger Manor's history is all a part of the wider restoration work, which aims to transform the site into west London's premier heritage location, reveal its connection to renowned architect Sir John Soane, as well as restore and enhance the buildings and grounds. The project is funded by the Heritage Lottery Fund (HLF).

25th February 2014