Doors will open at latest high street eatery very soon
The ever popular Japanese noodle bar wagamama will be opening its latest branch in Ealing on December 20th.
The fast food global chain which is known for its super-quick service has restaurants throughout the world including American and New Zealand.
It first opened its doors in Bloomsbury in London in 1992 and there are now 82 branches thoughout the UK.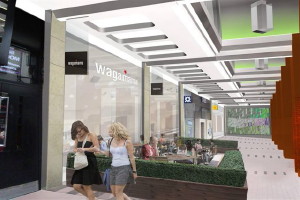 The Ealing restaurant which is the very latest addition, will be in the broadway centre (on the high street).
It will have a capacity of 90 (+ another 20 outdoor) and will be ready for business just before Christmas.
Ailsa Davidson, asset manager for Wereldhave who own Ealing Broadway Shopping Centre said:
"wagamama is exactly the type of brand we want to bring to Ealing Broadway and to have secured it just as we have received permission to carry out improvements to the arcade is fantastic.
"As a long-term investor in Ealing Broadway, we are committed to creating a new modern retail environment in Ealing and the letting to wagamama and work to the High Street is our first step to achieving this."
29th November 2012