Bond Street went back in time for the last Sunday in August event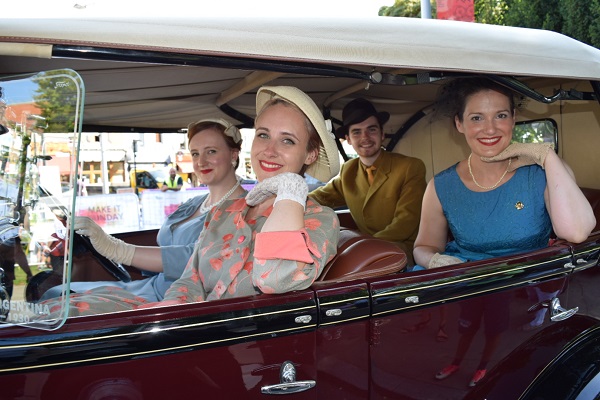 (all photos courtesy Liz Jenner)
Ealing was in full party mode again for the second and final ' Make it Sunday' event. The sun was out and, with Bond Street closed to cars for the day, a holiday atmosphere took over.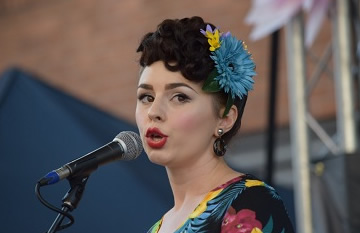 A variety of music was provided by the Hanwell Hootie organisers, there were art displays and classes from OPEN Ealing, lots of beautiful vintage cars and actors from Questors theatre added to the retro feel.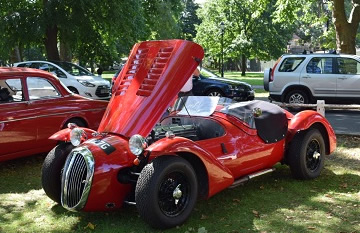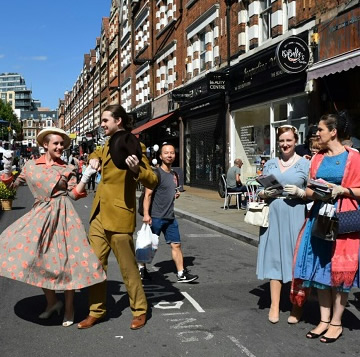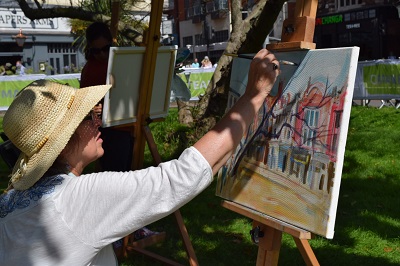 A special mobile cinema in a Kino van was a popular addition showing archive films from around the area including the Hanwell carnival, Gunnersbury Park, the opening of the Great West Road and Chiswick Lido on Edensor Road.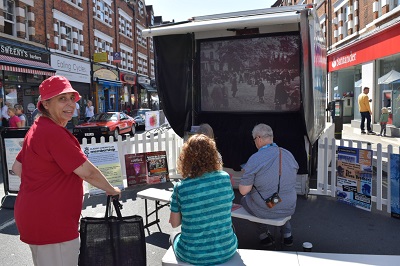 There were tours around the area including a popular one which took in the nearby Ealing Studios. The area was buzzing and local cafe traders provided plenty of food and drink with specially set up stalls.
Visitors deemed the new look Ealing centre to be a great success with deckchairs giving it a feeling of 'Ealing by Sea' to it, and some I spoke to said it should be a regular fixture on the Ealing calendar.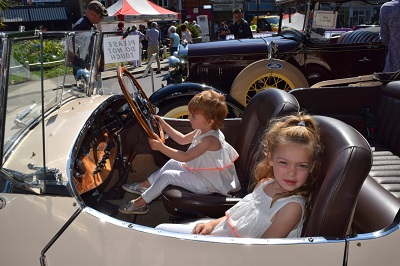 Did you go? What did you think? Discuss on the forum
28th August 2017