Student survey places Univesity of West London in number 1 slot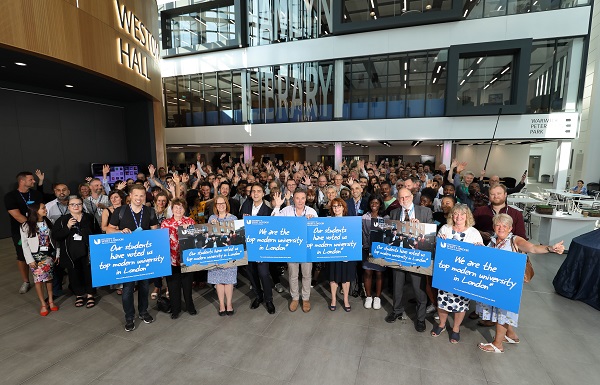 The University of West London (UWL) has been voted the top modern University in London.
The government-backed National Student Survey 2019 asks final year students to give feedback on everything from teaching to library services, facilities to student voice.
UWL saw a significant increase in student satisfaction on the back of continued investment in teaching, facilities and student support.
Speaking about the results, Professor Peter John, Vice Chancellor of UWL, said: "We're incredibly proud to be the top modern University in London but it is all down to our students. By listening to our students we are able to continually improve our services, deliver a great student experience and ensure that everyone graduates career-ready.
"Over the summer we are continuing to enhance our campus, upgrade facilities and we will be relentless in our focus to deliver the very best for our students."
Jacob Pepper, President of the UWL Students' Union, said: "There is a reason UWL has the number one Students' Union of all the major universities – the student voice is at the heart of everything we do. Working with the University, we help to shape the student experience and create a real community feeling in the heart of London."
8 July 2019