Ealing's 'twitterati' enjoy a night out
Related Links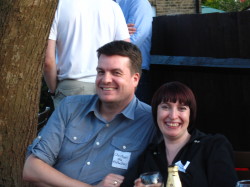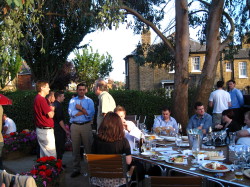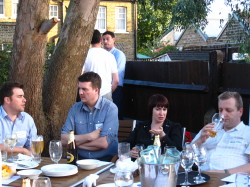 A group of happy tweeters enjoying the sun, conversation and hospitality
Participate
Sign up for our free newsletter
Comment on this story on the
Perhaps it the sunny evening, the location or maybe it was the offer of a free bar but a larger than usual group of social networkers turned out for the fourth Ealing tweet-up last week.
Organised by local resident, and media expert Mark Hillary and sponsored by local firm 1e the evening was a great example of how technology is bringing communities together for work - and fun.
Here's what Mark had to say about the evening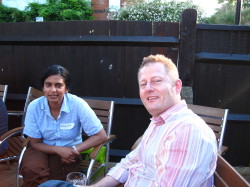 The next tweet-up coincides with the Brentford festival on 5th September
See you there?
Follow Ealingtoday on twitter ealingtodaycouk
15 July 2010