Concerns over fly-tipping as caravans arrive at former Peugeot garage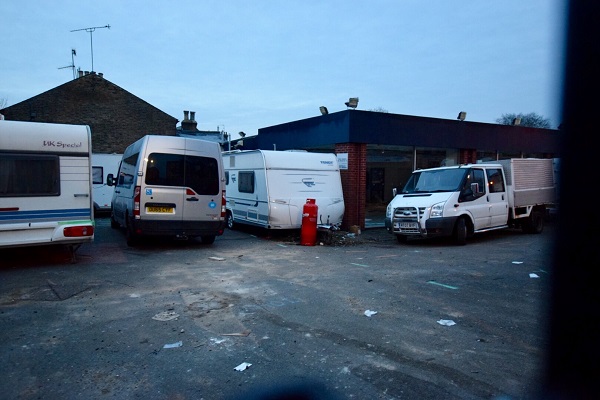 ( photos courtesy Liz Jenner)
The ongoing issue with travellers' encampments in Ealing has returned with a group arriving Wednesday night (9 January) at the former Peugeot garage site near the clocktower in Hanwell and declaring their 'right' to stay.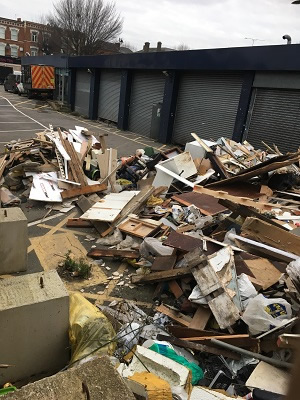 (Photo courtesy Liz Jenner)
Last year saw numerous incursions mostly concentrated on Ealing Common which led to the police and council both involved in lengthy operations to move the groups on and costly clean-ups afterwards.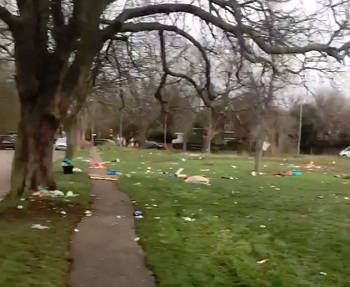 The latest encampment has caused further dismay and increased fears over fly-tipping.
Photos taken at the site by Liz Jenner this morning already show a huge amount of waste.
Last year a huge waste mountain had to be removed from Orion Park estate in Northfields after travellers had moved in and dumped piles of rubbish. Warnings have been issued by local neighbourhood watch groups advising residents not to use any unlicensed waste removal companies.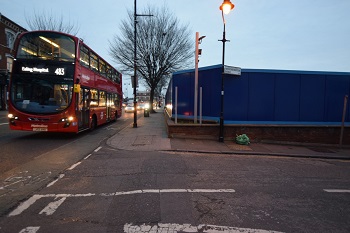 A 'legal' notice attached to the outside wall of the private land is claiming travellers' 'rights' - stating that they have occupied the site and declaring that it is now their home.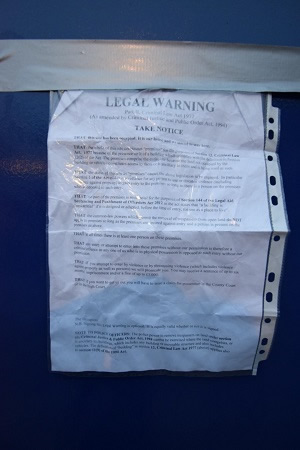 (Photo courtesy Liz Jenner)
Over 1,500 people signed a petition last year calling on Ealing Council to implement a borough-wide injunction on all public open spaces and other council-owned land to prevent such unauthorised encampments occurring. The Council rejected the petition saying such and approach "was not appropriate or feasible for the borough at present".

Regarding the latest incursion a council spokesperson said: "This is a private site therefore the landowners will need to take action with police support. We are liasing with the landowner and police."
Police in the Elthorne ward have issued a statement via twitter:
' We are aware of the encampment made by the travelling community at the Old Peugeot Garage as of 9/01/19. There is a formal process that must take place in order to resolve this matter over the coming days. We thank you for your patience.''
January 10 2019