Follows several illegal encampments setting up over the summer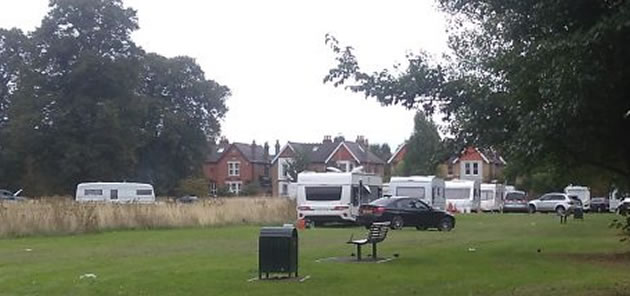 (Picture: Ealing Common Conservatives)
A petition has been set up calling on Ealing Council to enforce a borough wide injunction to stop illegal encampments.
According to Ealing Common ward Councillor, Joanna Dabrowska, from summer 2012 to March 2018, there have been an estimated 140 reported unauthorised encampments in the borough. Of those, approximately 80 have been on council land (including parks, streets and housing estates) with the remaining being on private land.
In the last two years there has been a significant increase in numbers of such encampments and costs related to clearing up have totalled over £600,000.
Over this summer three separate traveller groups moved onto various sections of Ealing Common. Once established, an encampment can only be moved on when legal notices are served and a Section 77 notice can only be issued when there have been serious breaches of the peace or criminal disorder and the police have the resources in place to remove the group, which can take time.
Councillor Dabrowska has been inundated with complaints about anti-social behaviour and destruction of the common. She says tougher action is needed, '' Implementing a borough-wide injunction (such as Essex, Enfield, Bromley, Elmbridge, Dagenham & Barking and Blackpool have done) will result in a preventative injunction, forbidding 'named persons' and 'persons unknown' from accessing any green spaces, most commonly parks and sports fields, public spaces including Council-managed to make an encampment. Making any incursion on any of the green spaces named in the injunction would thereby be a contempt of court. The advantage of this approach is that those seeking to occupy green spaces illegally: (i) cannot simply move to the next green space within that local authority area; (ii) are faced with a substantial deterrent in the form of fines, seizure of assets and imprisonment; and (iii) the protracted and expensive injunction procedure for each incursion is replaced by the swifter, more effective, contempt procedure.''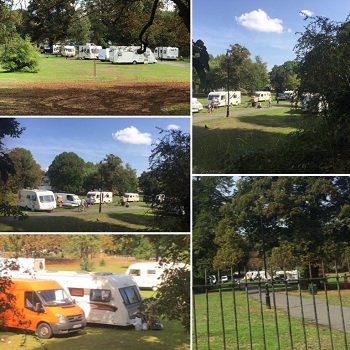 (Picture: Ealing Common Conservatives)
If a petition gets more than 1,500 signatures it will be debated by a meeting of the full Council.
Ealing Council have said: ''A borough-wide injunction is not a sustainable solution. All incursions will have individual issues attached to them, which is why we have a statutory duty to carry out welfare checks before issuing notices. The council's community safety and environment teams work together with the police to seek injunctions against those that are responsible for issues such as fly-tipping and are gathering evidence for use in civil and criminal actions against those individuals."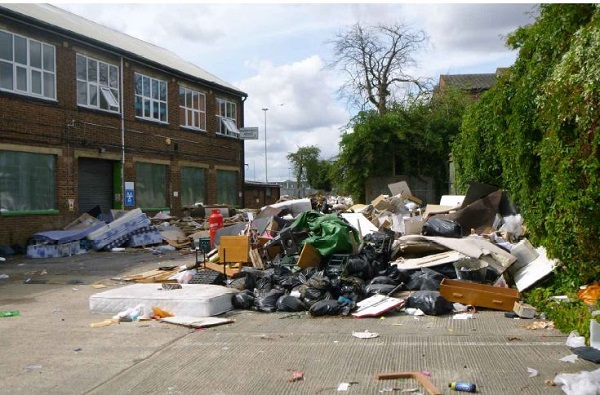 (Rubbish dumped at Orion Park. Picture: Ealing Fields Residents Association)

3rd September 2018