Group seeking a negotiated stop or access to a transit site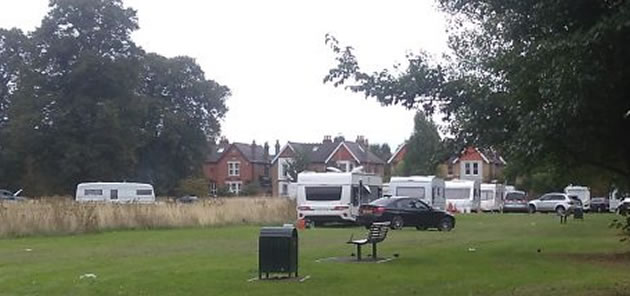 Travellers on Ealing Common last year. Picture: Ealing Common Conservatives
A group of three vehicles with linked caravans arrived on Ealing Common this Wednesday (10 June) at around 2pm.
It is understood that the travellers, who are particularly at risk from infection from Covid-19 because of their itinerant lifestyle, are seeking a negotiated stop or access to a transit site.
Local councillor Joanna Dabrowska has suggested a possible location to council officers for their consideration.
She said, "All I ask is for the travelling community and other visitors to respect my ward residents and the environment for everyone's enjoyment especially during these trying times. "
If the unauthorised encampment fulfils the criteria contained in the relevant legislation the police will act to remove the group from Ealing Common.
Last year the council acquired an injunction which gave them powers to have travellers removed from public spaces in the borough in certain circumstances.
Cllr Dabrowska says the Government has been working to review the law of trespass so the need for an injunction against unauthorised encampments will no longer be needed.

June 11, 2020