Argued that attendance of 122 pupils in Ealing is 'extremely low'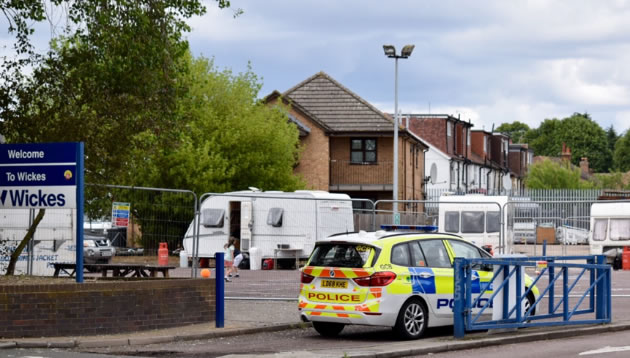 Traveller children playing in car park in Hanwell Picture: Liz Jenner
Day to day support for some children from traveller communities is to be withdrawn after a decision by the Ealing School Forum.
At a meeting of the statutory body on 16 January to decide on the allocation of the £250 million grant for the borough's schools. The forum is mainly made up of head teachers from schools in Ealing. it was argued that the attendance of the 122 children from Gypsy, Roma and traveller communities was 'extremely low'.
Councillor David Millican, Conservative Education Spokesman and member of Ealing School Forum challenged head teachers to justify this decision. He said, "there have been illegal traveller encampments across Ealing, and in the Northfields area I represent, and I am very concerned that these children get up to no good when they attend school so infrequently."
He says head teachers 'appeared to respond' by saying that they saw few such children in their schools, which Councillor Millican said " … is kind of the point".
Local authorities are required to publish schemes for financing schools, setting out the financial relationship between them and the schools they maintain. The schools forum generally performs in a consultative role but in certain situations can make budgetary decisions.
A council spokesperson said,"It is inaccurate to suggest that headteachers at Ealing schools have rejected support for Traveller pupils. Ealing schools remain committed to tackling barriers to achievement for specific groups of pupils including those from Gypsy, Roma and Traveller heritage.
"Following the government's announcement of further cuts to the centrally retained dedicated schools grant to local authorities, Ealing Council is having to review its capacity to maintain services currently funded by this grant and is working closely with headteachers to ensure vulnerable and disadvantaged pupils are supported."
January 27, 2020