Council officers to enforce borough wide injunction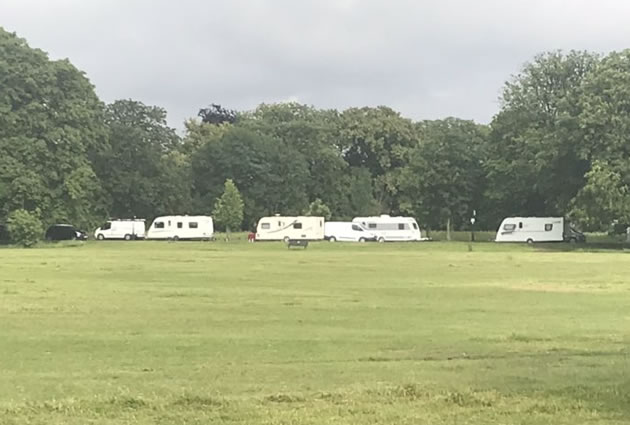 Picture: James Fuller
A group of travellers took up residence on Ealing Common this Wednesday evening (19 June).
An encampment of six caravans and other vehicles was established.
The police and Ealing Council were immediately informed and council officers were sent to the area to enforce the borough wide injunction recently obtained by Ealing Council.
This allows the authorities to remove illegal encampments more promptly than previously.
The injunction covers public land and recently encampments have been appearing on privately owned land such as the car park at the Wickes store in Hanwell.
Hounslow Council has also recently obtained a similar borough wide injunction.
June 20, 2019