Council rakes in tens of thousands but deny it's all about the money
Ealing Council is denying claims that a traffic enforcement camera, which has been netting them around £67,000 a week, has been brought in on the quiet - to make them money.
The camera was erected after residents in Connell Crescent, close to the Hanger Lane gyratory, had enough of their street being used as a short cut from the A40 to the North Circular.
However, as reported in the Evening Standard , motorists who have been caught out say the warning signs of the new "no motor vehicles" restriction between the hours of 3pm and 7pm, are inadequate, and the council hasn't done enough to publicise them.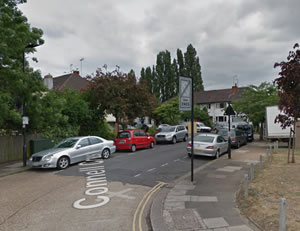 Connell Crescent (Google Street View)
One driver who uses the cut-through said he had received £650 worth of fines by the time it took the first penalty charge notice (PCN) to land on his doorstep.
Ealing Council say there were just three days since enforcement began in July when the number of motorists recorded using the road reached 300+. The average number of PCNs issued in the last week of September was 49 per day and fines now average at £23,000 per week - they say the figure is falling as more drivers comply with the new system.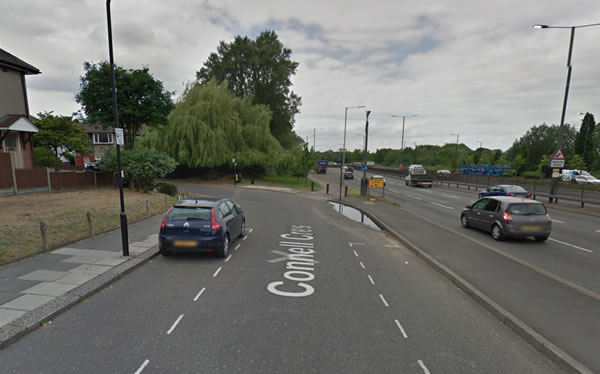 Entrance to Connell Crescent from A40 (Google Street View)
A council spokespersons said: "The enforcement cameras were installed at Connell Crescent following requests from residents and wards councillors to stop rat-running traffic bypassing the Hanger Hill gyratory. The oversized signs on site are clear, appropriately positioned and in line with statutory regulations, and we have seen the number of traffic violations fall by 80% since enforcement began in July.
"There is no financial motivation for the camera enforcement. Any income is ring-fenced in line with the Road Traffic Regulations Act 1984, with revenue being used to fund transport and highway schemes, including subsidising concessionary fares for local residents.''
22nd October 2015