Boutique hotel could open by 2019 in town centre's iconic town hall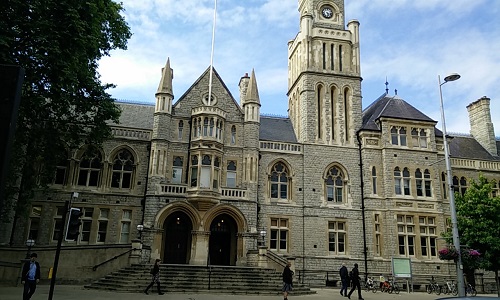 Plans to turn Ealing Town Hall into a 140-bed, boutique hotel, have been slammed by opposition Conservatives who claim Labour has 'sold Ealing's crown jewels'.

Proposals to redevelop the grade II listed building were announced last year and three bidders were shortlisted: Bespoke with Marshall, Cathedral Hotels and Mastcraft.
Tonight (Tuesday 12th July) Ealing Council's cabinet is expected to approve Mastcraft for the multi-million pound makeover.
This would be Mastcraft's 11th hotel in the UK and 6th in London.

Girish Sanger, director of Mastcraft, said:

"We have recently opened the Courthouse Hotel in Shoreditch and we want Ealing Town Hall to mirror its sensitive, high-quality design. This was our second conversion of a Grade II listed Magistrates Court into a luxury hotel. If we are chosen for Ealing Town Hall we know that our previous experience of developing a heritage building will be invaluable. This project would be Mastcraft's 11th hotel in the UK and 6th in London".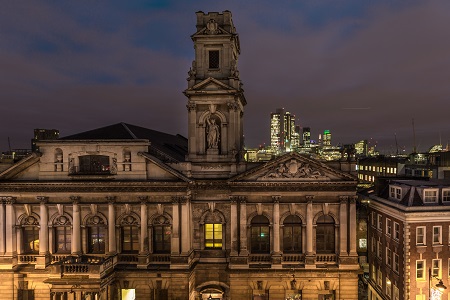 Courthouse Hotel Shoreditch
The hotel could have a restaurant, health and fitness centre, 4th floor roof terrace and ground level cocktail bar with bistro leading out to Dickens Yard.
The council would remain freeholders with the building leased out for 245-years.

Mastcraft would be responsible for the ongoing external maintenance and repair costs of the whole building and internal costs for the section of the building it would manage.
Once the building is operational the council expects it to make an annual return and reduce the amount of public money being spent used to maintain and run the building.
Councillor Julian Bell, leader of Ealing Council, said:
'' Ealing Town Hall is a magnificent building that is well-loved locally but like all historic buildings it is very expensive to maintain and repair and is in considerable need of refurbishment. It is essential that we leave a legacy that assures its future at the civic heart of our community so that it can continue to accommodate a range of democratic, community and commercial activities that contribute to Ealing's economic and cultural life in the 21st century and beyond.''

If approval is granted the council would retain the east wing of the building for civic use - but part of the west wing would be turned into the hotel.
The west wing's Victoria Hall - which the council would only be given free use of 10 times a year - and the Council Chamber would be preserved following the refurbishment, as will the building frontage.
Around 35 community groups which currently use rooms in the town hall will face paying up toa maximum 20% more which is only being guaranteed for 5 years .
During the 18-month refurbishment, the Town Hall would close with services moved to other buildings.
Robert Gurd from Ealing Civic Society said: ''The key issue for us is the extent of the expertise the developers have for dealing with an important heritage building like the Town Hall. We note that the paper to Cabinet says "redevelopment [will be] broadly sympathetic to heritage and historic environment considerations..." but that Historic England has so far not been consulted on the proposals neither of which is entirely reassuring. We shall want to be closely involved in any proposals to redevelop the building to ensure that its heritage features are preserved and enhanced in a sympathetic way.'
Conservative Councillor Anthony Young, Shadow Group Leader said:
"This is a major loss of a community asset; an asset that was built by public subscription. For Labour to say otherwise is disingenuous. There has been no public consultation on a loss a major public asset. The Town Hall is an iconic building in the heart of Ealing and for the large portion of it to be lost to ten generations is incomprehensible.
''Many community groups, especially the elderly, use the Town Hall and they will now be priced out if not immediately, then for sure in 5 years after which the price cap will cease to apply. Furthermore, the cap only applies to off-peak hire and the coveted weekend hire will be out of the reach of most community groups. The Labour Administration has sold Ealing's crown jewels."
If agreement is approved by councillors and necessary planning permissions and consents are granted, the new look town hall and hotel could be reopened in early 2019.
12th July 2016 (updated)