Viv Ellis goes 'on location' (downtown Ealing) for new movie
Related Links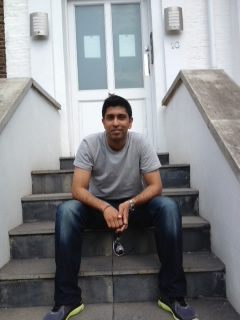 Local Ealing resident turned film man -Ajay Nayyar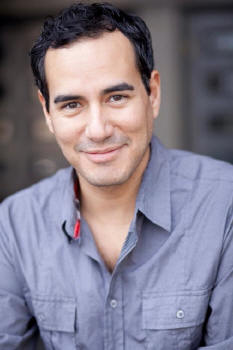 Juan Monsalvez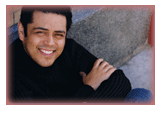 Director Joe Camerono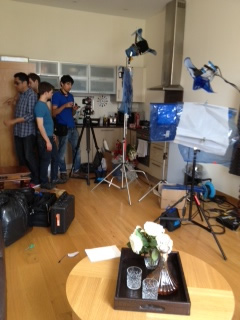 This is what happens when you let a crew into your home
Participate
Sign up for our free newsletter
Comment on this story on the
'Tin Holiday' is a movie currently being shot in London (then LA) that came about via Twitter.
Ajay Nayyar, an actor, producer and entrepreneur who also lives in Ealing is an avid tweeter - as is Joe Camareno, an actor, producer and director who lives in LA. Anyway they "met" thanks to #followfriday on Twitter (a kind of cyber free-for-all introduction frenzy). And now they are in cahoots making the movie which they have also financed themselves.
"Tin Holiday" is about two friends who come to London. Originally the trip was to celebrate the 10th wedding anniversary of Samuel and his wife (tin being the gift you get) but after his wife died, he brought along his friend Jesse. And on the trip they get into all sorts of scrapes with the Punjabi Mafia in Hounslow, Interpol….. you know the usual things that can happen on a holiday if you're a bit careless.
Ajay – who grew up in Ealing – invited me to come and watch some filming. Pinewood? Shepperton? Nope a ground floor flat in Castlebar Rd which was, for the day, a "safe house" where the characters could lie low and escape the mafia bad guys after losing a lot of money in an illegal poker game.
Ajay told me his local connections had been invaluable. Friends and relatives chipped in and lent their homes, his parents – who own clothing shops in Carnaby Street helped out with costumes. The location we were in was arranged a while back and when Ajay arrived in the morning he realized he'd been at school with the owner – further; the main cameraman was at university with him too. Small world sometimes.
Ajay is both an actor in the film and the boss/producer. Is that hard? "Not at all, I arrive on set early with my producer's hat on, then take off that hat and get acting. I get treated lust like the other actors"
Director Joe, first came to London last year and says he fell in love with us. "It was February and really cold and snowy but everyone was so friendly, I love the energy of London." As well as being the director Joe wrote the film, "it's a buddy flick, meets action, meets spy – but with lots of comedy thrown in too. I think we all find comedy in the strangest circumstances, it helps relieve tension"
For one of the man actors, Juan Monsalvez, it's his first time in London. "I'm loving it, we've been to Westminster Abbey, we are due to film on the London Eye but I hope we get the chance to look at some countryside too.
Then Juan had to go off to do his next scene – and from what I peeked on the script, it was going to get a bit saucy. Time for me to go!
Viv Ellis
10th July 2013