Delicious prizes to recognise the best
Chocolate makers Thorntons is holding a nationwide competition (closing date 16th April ) over the next six weeks, to find Mum of the Year.

The six finalists, chosen at the end of April, will be invited with their families and celebrity ambassador, Patsy Palmer, for an intimate champagne and chocolate tasting awards party in London.
The lucky winner will be treated to a spa and hotel break courtesy of Macdonald's Hotels, and of course some delicious Thorntons treats. To nominate your wonderful mum, fill out a form in store, explaining why your mum is the best, and Thorntons will give you a complimentary chocolate as an extra little indulgence.

Meanwhile if you tell me why your mum is the best (in no more than 100 words) you could win a box of Thorntons fabulous Continental Heart chocolates.
Related Links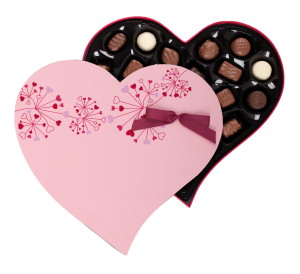 * you must be a member of Ealing Today to take part.
Send editor@ealingtoday.co.uk your entries with your name/phone number and address by 30th March
Participate
Sign up for our free newsletter
Comment on this story on the


*Established by Joseph William Thornton in 1911, Thorntons is one of the UK's oldest chocolate retailers

* It's the number one British 'Choclate and Confectionary' brand and number 18 overall brand in the UK according to latest brand research
* Thornton has 379 stores and 20 franchise stores across the country (www.thorntons.co.uk)
March 23, 2011