Shopping centre flooded as road closures lead to huge traffic jams
The centre of Ealing was flooded yesterday (Sunday 10 August) due to a burst water main. A 30 inch water main ruptured early in the morning at the junction of The Broadway and The Mall and around 30 shops are affected.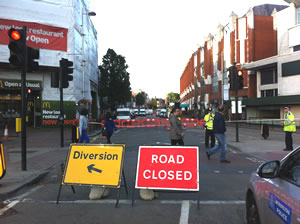 Pic: Jamie Gould
London Fire Brigade were called to help pump away the water and they needed to use sandbags to protect the premises of local shops.
The Mall is open to traffic towards West Ealing. East-bound traffic diverted via Haven Green one-way system. The Ealing Broadway shopping centre and most local shops have reopened on Monday morning.
An operation has been underway to pump excess water and clear debris from the area. Council staff have been helping with the clean up and putting out sand bags to stem the flow of water. Road repairs are expected to continue. A dangerous lamppost has also been removed.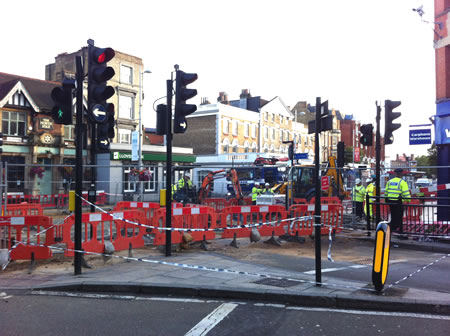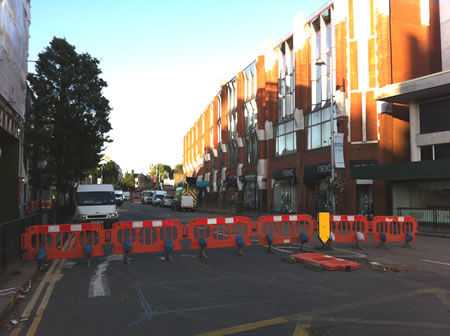 Pic: Jamie Gould
Thousands of homes in the borough were affected although water supplies have now returned to the majority of homes after Thames Water re-directed supplies to the area. People still affected are advised to contact Thames Water on 0845 920 0800.
Bottled water was delivered to a local care home as well being provided in at two drop off points on The Common and Mattock Lane.
August 11, 2014