The Tailormade won!
It's official, local band The Tailormade - (recently featured)- are London's best buskers.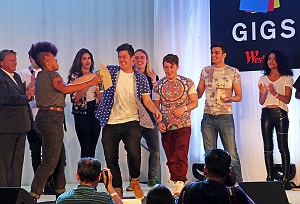 Jack Frimston (22), Aaron Murphy (23) and Matt Pickersgill (22) were crowned champions at the final of the London Mayor's Big Busk competition yesterday (Sunday 7th September).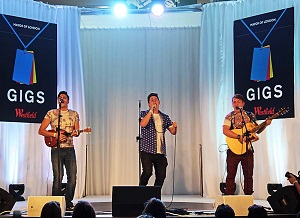 The trio from Hanwell now get the opportunity to record in a professional studio.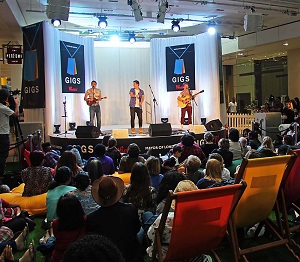 Organised by the Mayor of London, Gigs originally attracted more than 500 entries, with 200 acts being selected to perform live at 24 busy London locations during the summer. Sunday's final at Westfield Stratford City saw 18 of them, as chosen by music industry insiders and the public, compete in three categories, before the overall winner was decided by the judging panel.
They're all obviously delighted and singer, Jack Frimston, said:
''It's just been incredible. We've been writing songs and performing in London for a year and to be crowned the best buskers in London the feeling just been overwhelming. We've made some great contacts and had some great oppurtunitys and now that we've won some recording time in a top studio we can focus on releasing some songs and seeing what goes from there.

London Mayor, Boris Johnson, congratulated the band '' : 'Huge congratulations to The Tailormade and to everyone that took part in our Gigs competition. London is brimming with musical talent and this summer these talented artists have been bringing pleasure to thousands of people at locations across the capital. Gigs is about giving aspiring musicians the opportunity to develop their craft and gain more live experience and I wish all those wanting to pursue a career in the industry every success.'
Today's announcement comes ahead of more details being unveiled of the Mayor's Busk in London scheme, which is being set up in the wake of the #BackBusking campaign he launched in April.
The campaign was initiated in order to bring together key agencies, from TfL to the police and the boroughs to landowners, to develop a pan-London approach to support busking by musicians across the capital.
Well done lads!
08th September 2014