Independent investigation into the use of electric shock gun
The Independent Police Complaints Commission (IPCC) is to investigate after police used a Taser on a man who had injured himself whilst barricaded inside a house in W5.
Police were called to reports of a 'domestic' incident at Sycamore Avenue on Friday (2/08) at 16.50pm.
On arrival they discovered a woman and two young children outside the property. A man, who was inside, refused to come out.
The IPCC has been informed by the MPS that officers were talking to the man throughout the night and during the incident the man self-harmed and Tasers were deployed.
The man was taken to hospital.
A spokesperson from the IPCC said:
'' The IPCC will be investigating how the man came to be injured, the use of Tasers and the circumstances surrounding the incident. IPCC investigators were deployed to the scene and the post-incident process. The IPCC has declared this an independent investigation. No further details can be confirmed until IPCC investigators have gathered and verified more information.''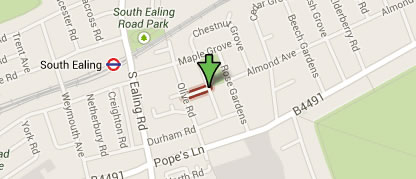 4tth August 2013