TV company searching for former Greenford pupil
Related Links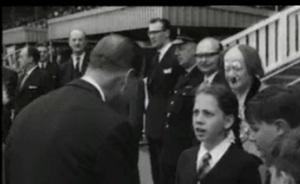 Do you know Susan Grimes?
Formerly of Coston Junior School in Greenford
Participate
Sign up for our free newsletter
Comment on this story on the

Does anyone know Susan Grimes - a Coston Junior School pupil In Greenford and winner of a National Cycling Proficiency Award in 1963?
She was presented the award from he Duke of Edinburgh at White City Stadium and a television company are hoping to find her.
Shiver TV is making a documentary for ITV taking a celebratory look at the massive impact that the Duke of Edinburgh has had on ordinary individuals up and down the country. This is a follow-up to a similar documentary made for the Jubilee celebrations - 'The Queen & I'.
They are looking for anecdotes, unexpected stories and an inspiring personal sense of how Prince Philip may have affected a particular individual.
In 1963 the Duke of Edinburgh visited the White City stadium to attend a National Cycling Proficiency event where he presented a prize to a young lady, Susan Grimes, from Coston Junior School in Greenford.
This was filmed by a Pathé news crew. Shiver are now very keen to trace Susan. Can you help?

If you have any information please contact Hettie Mitchell at Shiver TV on
020 7157 4934 or Hettie.mitchell@shiver.tv
26th June 2013