Join Stoptober and kick the habit for 28 days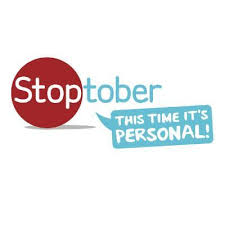 Could the whole of Ealing be smokefree for a month.. or more?
The national Stoptober campaign is back for 2016, and Smokefree Ealing are holding a number of events to encourage local people to stop smoking for October.
Stoptober is based on the fact that if you can stop smoking for 28 days, you are five times more likely to be able to quit for good. Smokefree Ealing has helped around 7,000 people to give up since Stoptober launched in 2012, like Ealing resident Mr Parmar. Mr Parmar had been smoking for more than 20 years, but was able to quit after his GP referred him to Smokefree Ealing.
Mr Parmar said: "I didn't think I was strong enough to stay off the cigarettes, but it's been a great experience. I learnt a lot about the harmful effects of smoking, the gum and patches really help with cravings, and the one-to-one sessions with a stop smoking advisor helped me stay positive. I am glad that I sought the support of Smokefree Ealing rather than trying to quit on my own."
Smokefree Ealing, part of the One You Ealing service which aims to help local people live longer, healthier lives, will be getting even more people to sign up to Stoptober at the following events:
· Saturday 10 September: Uxbridge Rd (Clocktower), Hanwell, W7 3SP from 11am – 3.30pm
· Monday 12 September: Ealing Hospital, Uxbridge Rd, Southall, UB1 3HW -from 11am – 2pm
· Saturday 17 September: Mellbourne Avenue (in front of Sainsbury's), Ealing, W13 9BT - from 11am – 3.30pm
· Saturday 17 September: Acton Market, The Mount/King St, Acton Town Centre, W3 9NW - from 10am – 4pm
· Saturday 24 September: The Broadway, Greenford, UB6 9PZ - from 11am - 3.30pm
· Saturday 1 October: New Broadway (opposite Spacesavers), Ealing Broadway, W5 5AW - from 11am – 3.30pm
Johnny Nota, One You Ealing manager, said: "We'd like as many people as possible to participate in this campaign. Stoptober is an ideal opportunity to make full use of all of the available support to quit.
"As well as the benefits to your wellbeing, your wallet will be healthier. The average smoker who successfully quits the habit would save around £150 per month which amounts to around £2,000 each year."
Councillor Hitesh Tailor, Ealing Council's cabinet member for health and adult services, said: "I know that quitting the habit isn't' easy. That's why we want to inform smokers about the support that is on offer to help them. I know from experience that stopping smoking will definitely make you feel healthier and save money. It can often lead to other healthy lifestyle changes such as walking more or dietary habits. A visit to the Smokefree Ealing team is the perfect opportunity to inspire smokers to quit for good."
14th September 2016