Ealing Council and Labour politician blame each other for failure to reach agreement
Angry parents at St. Mark's Primary School in Hanwell have launched a petition following the continued failure of Ealing Council and a senior Labour politician to come to terms on the sale of a piece of land needed for expansion.
The school at 42 Lower Boston Road is having to expand to create more school places. The adjacent plot is owned by Dr Onkar Sahota the Greater London Assembly Member for Ealing and Hillingdon. This was formerly a study centre owned by Ealing Council. The site was sold by the council for £730,000 to Dr Sahota, in March 2006, shortly before the May 2006 Local Elections.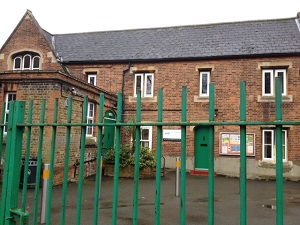 It is currently designated for non-residential institutions such as schools or health services but if it remains vacant for a prolonged period it would be possible to have it rezoned as residential significantly increasing the value of the site.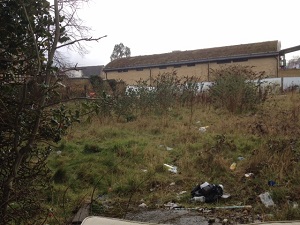 Dr Sahota had intended setting up a new GP surgery and the original Victorian building was demolished, but the surgery was never established and the land has been lying vacant since. Parents have been urging the Labour controlled council to buy the land from Dr Sahota for a number of years and recently set up a petition calling on the two parties to come to an agreement.
The petition reads:
''We ask him to do the right thing and to come to an agreement with Ealing Council to sell the land back to them, at a reasonable profit, for amalgamation with the St Mark's Primary School site. We believe that the incorporation of this additional land into the St Mark's site is essential to the sustainable success of an appropriately enlarged school.''
Dr Sahota blames Ealing Council for the failure of a deal that would enable the school to acquire the site saying, "I had hoped that by retaining the land, an opportunity to open the new local NHS service would arise in future - however in the meantime my agents and I remain entirely open to the sale of the land for a fair price to Ealing Council for expansion of the school. This is something that Ealing Council has chosen not to do so"
An Ealing Council spokesperson said, ''We are committed to working closely with St Mark's to ensure we can successfully accommodate extra pupils at the school. Our original preference was to purchase the site next door, but we have been unable to reach agreement with the owner.
''We have now developed new plans in liaison with the head teacher and governing body and are confident we can deliver the new classrooms with minimal disruption. A planning application has now been submitted for the revised plans.''
Former Conservative Councillor, Phil Taylor, has waded into the dispute revealing an email in which Dr Sahota claims the land is actually owned by the 'Family Health Practices Group'.
Mr Taylor claims Dr Sahota has been 'lying' to parents and writes, ''Why is Sahota at pains to obfuscate the commercial arrangements under which he does business? Sahota is sole owner and sole decision maker with regard to this site. No-one else needs to be involved in this decision. Indeed no-one else can be. If this site does not end up in community use there is only one person to blame. Sahota says he wants 'to clear up any misunderstandings'. You can't clear up a 'misunderstanding' by lying.''
Dr Sahota said, ''It is extremely disappointing that former Tory Cllr Taylor is attempting, once again, to smear me in this way. The truth of the matter is that, as a local GP, I had intended to open a new surgery to serve the residents of Hanwell and Ealing, but owing to the Tories' chronic mismanagement of the NHS and the banking crisis, that opportunity fell through."
Anna Lord has a daughter at St Mark's and another due to start in September. She says it 's common sense to use the land next to the school:
'' Ealing Council and Dr Sahota don't seem to be able to come to an agreement on a price for the site. We need them knuckle down and work out how to acquire it for the school. We don't have much time now. Using this land for St Mark's is critical to the success of a bigger school. A new building and well planned space are an opportunity for everyone to feel inspired, motivated and proud. We need to push for the very best option for the children and staff who are there now, and those who will be there in years to come. I'm excited about the possibilities."
10 March 2016 (updated)