Dean Mayley was stabbed after getting off a bus in Greenford
Related Links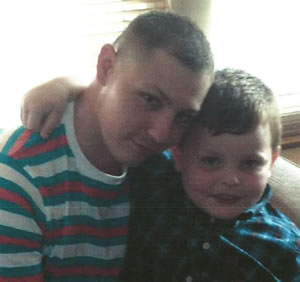 Dean with his 7 year old nephew
Below CCTV images of Dean Mayley, showing him getting off a bus in Ruislip Road East, junction with Clifton Road, Greenford, and walking away shortly before he was murdered: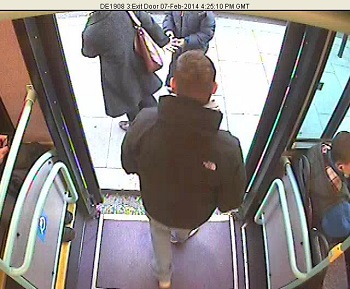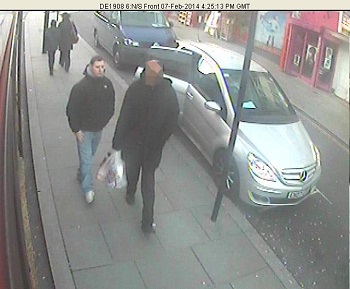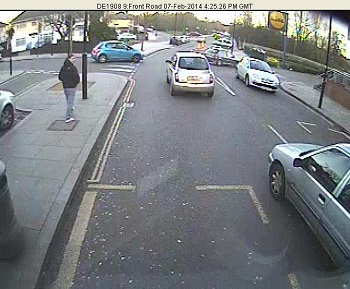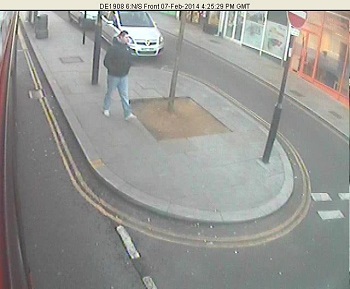 Participate
Sign up for our free newsletter
Comment on this story on the
Police investigating the murder of Dean Mayley in Greenford have arrested two youths on suspicion of murder.

Two 17-year-old males are currently in custody.

Dean Mayley, from Northolt, who suffered learning difficulties, was attacked in Ruislip Road, Greenford, at approximately 17.20hrs on Friday, 7 February.

Officers and London Ambulance Service attended and the victim was taken to St Mary's Hospital where he died later that evening. Next of kin have been informed and formal identification took place on 7 February.

A post-mortem examination was completed on 10 February and gave cause of death as a single stab wound to the chest.

Police have this week released CCTV footage showing some of his last movements.

In the footage, the 24-year-old is seen getting off an E9 bus in Ruislip Road East, Greenford, at around 16.25hrs on Friday, 7 February and walking away in the direction of The Broadway.

Around 50 minutes later he was attacked by a group of three or four males - described as black and wearing dark, hooded tops - and stabbed to the chest with such ferocity that his heart was pierced.

Detective Chief Inspector Matt Bonner, of the Homicide and Major Crime Command, is leading the investigation.

He said: "I hope this footage might help people to recall the events that led to Dean's tragic death.

"This was a vulnerable man who would have shown an unusual degree of trust in those who he came across and it is utterly sickening that he should have been set upon in this way.

"Those responsible are clearly dangerous and callous and it is critical that we track them down as soon as possible so that they can be held responsible for their appalling actions.

"These people are not worthy of protection and I would urge anyone with information to call police as soon as possible."

A picture of Dean has also been issued. It shows him hugging his seven-year-old nephew, Callum, and Dean's family have described the pair as 'inseparable'.

Dean suffered from microcephaly which led to him having learning difficulties and a mental age of approximately nine years old. As a result, his family describe that he was very vulnerable and easily led.

DCI Bonner added: "Dean was a vulnerable young man who had travelled alone to the Greenford Broadway area to visit a relative. He had made this journey many times before without incident and there was no reason that this journey should have been any different. Sadly, that was not the case and Dean was later to die following what appears to have been an unprovoked attack.

"We know that he arrived in The Broadway by bus around 16.25hrs and I am keen to piece together his movements between then and 17.15hrs when he was assaulted in Ruislip Road.

"Dean's family are distraught by his murder. The people who attacked him are simply vicious cowards."

The incident room can be contacted on 0208 358 0200 or call Crimestoppers anonymously on 0800 555 111.

Enquiries continue.
16th February 2014