Ealing house used in TV series now an eyesore
Related Links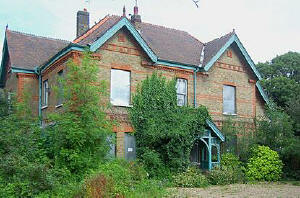 Victorian home in Castlehill Park Esate now boarded up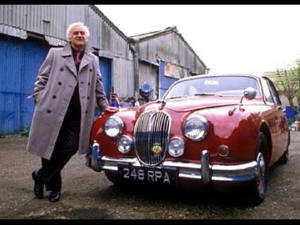 John Thaw 'Inspector Morse' and his red jaguar
Participate
Sign up for our free newsletter
Comment on this story on the
Inspector Morse's once elegant home has been wrecked by squatters.
The ITV drama - filmed between 1987 and 2000 - was set in Oxford, but the house is in Ealing. The property is part of the Castlehill Park Estate, home to Queen Victoria's father, the Duke of Kent
Fans of the TV series will remember John Thaw's detective character pulling up in the drive of the large Victorian house in his vintage red Jaguar.
The Evening Standard is reporting that the squatters stripped valuable fittings from the house and left its overgrown gardens strewn with junk furniture and rubbish.
They apparently broke in through a back door and up to 15 were living there until they were evicted by owner, Newcastle Building Society, just over a month ago.
The society has boarded up the windows and doors to prevent the squatters from returning.
Members of the Inspector Morse Appreciation Society regularly travel to see the house, which was once worth more than £2million. But they have been horrified to find it is now derelict with boarded-up windows and doors.
Nearby residents say the property is an "eyesore" and want the building society to clean up the site.
Neighbour of 30 years Don Liyanage, 63, said: "It is such a shame to see a once fine property in such a state. I have seen Inspector Morse Appreciation Society members standing there dumbfounded that such a beautiful house from the show could be reduced to this. I used to enjoy watching the filming and John Thaw was a nice man.
"But now I have a total eyesore next to me. No one has ever paid attention to the elegance of the property and the squatters broke in through the back door and stripped it of piping, fireplaces and other valuable fittings.
"I have complained to Ealing council about the rubbish but they would not tell me who the owner was. I've had to use my own detective skills to even find out who owns Morse's house."
The building society plans to renovate the property.
A spokeswoman said: "The property was formally taken into possession by Newcastle Building Society during June. The Society will continue with its plans to refurbish the property and the planning permission is in place."
August 21, 2009