Images of Ealing and new season
There still may be a nip in the air but the days are getting longer and the sun has been making more of an appearance . It's been a long winter - but here is an indication that the new season isn't too far away.
Snowdrops by St Mary's church in Ealing, London
Photo courtesy of Mark Hillary

Related Links
Have you any photos of Ealing in the Spring?
Send them to editor@ealingtoday.co.uk
Participate
Sign up for our free newsletter
Comment on this story on the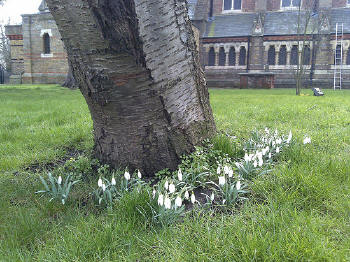 March 10th, 2010