Last festival of the summer
Just when you thought the festivals had all finished, Ealing has got one more up its sleeve.
Saturday 9th September sees the return of Soundbite, a music and arts extravaganza for all the family.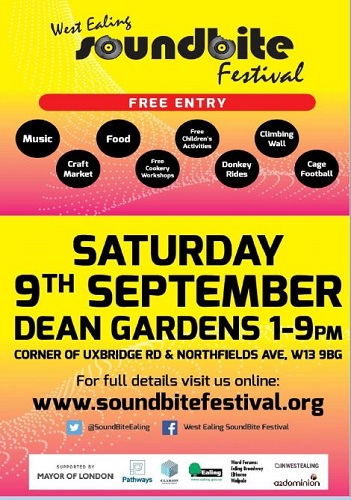 It takes place at Dean Gardens, is free and will run from 1-9pm. There's plenty of local talent playing on the main stage and lots of activities and food.
Enjoy one last Ealing blast before saying goodbye to Summer and hello to Autumn.
5th September 2017