Three-year-old Sophie Pokorny collapsed last year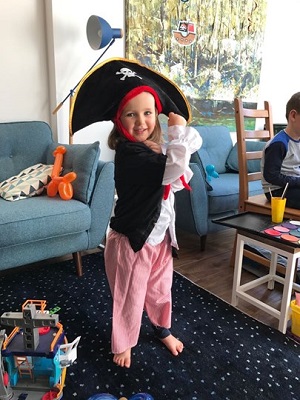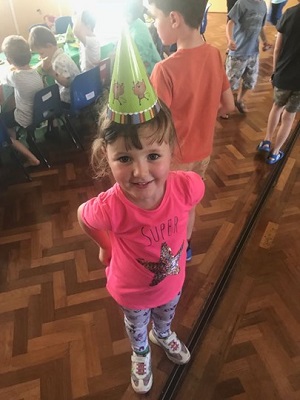 The friends and family of a three year old girl from Ealing who died last summer have raised over £20,000 for The Sick Children's Trust in her memory.
Sophie Pokorny had coronary heart disease, a condition almost unheard of in children. After collapsing she was rushed to Ealing hospital, then transferred to Royal Brompton Hospital and then on to Great Ormond Street Hospital where she fell into a coma and was put onto a life support machine. She was placed on the heart transplant list, but sadly Sophie didn't live long enough to receive a new heart and passed away 12 days later.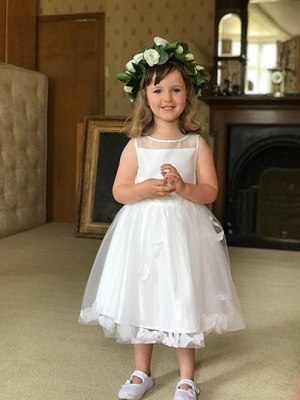 'Run for Sophie' are a group of more than 30 members, 16 of whom competed in the adidas Fulham 10km in November, fundraising to thank The Sick Children's Trust for providing Sophie's parents, Abbie and Karl with free 'Home from Home' accommodation whilst their daughter waited for a heart transplant at Great Ormond Street Hospital (GOSH).
Since her death, the community has rallied around the family to say thank you to The Sick Children's Trust and other charities that supported the Pokorny family whilst Sophie was in hospital. The Sick Children's Trust, which supports families with seriously ill children in hospital with free 'Home from Home' accommodation, gave Sophie's parents a place to stay for 12 days whilst she waited for a new heart in GOSH. This meant they were never more than a few minutes from Sophie's hospital bedside.
One of those who took part in the Fulham 10km was Sophie's Uncle, Hugo Clarke, 35. He says, "The Sick Children's Trust's Rainbow House supported my sister and Karl with a comfortable place to stay and kept them close to their daughter during the final days of her life. We are incredibly grateful for the generosity of those who ran and who donated in memory of Sophie. She was a beautiful little girl who is missed terribly by all of us but we hope the funds raised will leave a lasting legacy for so many others.
"On the day there was a great turn out and each and every one of us running the 10km in Sophie's memory completed the course in good time. It was a lovely day and afterwards all the runners and our supporters came together and celebrated completing the challenge and my late niece's life."
Sophie's Mum, Abbie, who cheered on the runners along with Sophie's older brother, William, says, "We can't believe how much money we have raised since losing Sophie. Even William's school, St. Benedict's Ealing, contacted me and said they were making The Sick Children's Trust their chosen charity for their annual Advent appeal. They raised £1,500, which means the total raised overall has now exceeded £22,000 and there are talks of further fundraisers to come.
"The support of our community has been overwhelming and an incredible tribute to our beautiful daughter. We just can't thank our family, friends and those who have contributed enough for their commitment to our cause. The Sick Children's Trust supported us for the last two weeks of Sophie's life and meant we were never more than a few minutes from her hospital bedside. Something so precious and invaluable."
'Run for Sophie', who are already appealing for and collecting prizes to auction off at a future fundraiser, are committed to raising vital funds for The Sick Children's Trust's 'Homes from Home' across the country.
Rainbow House Manager, Louise Murray-Hawkes, says, "Together the supporters of Sophie Pokorny have raised over £22,000 in her memory, which is an extraordinary figure and will help us to support so many families with seriously ill children in hospital in the future. It shows what an impact such a beautiful little girl had on so many people during her short life and we can't thank everyone enough for their generosity.
"As a charity we rely entirely on voluntary donations and it costs £30 to support a family in a 'Home from Home' for one night. There is a huge demand for our services, as more children require specialist care at leading children's hospitals. Our vision is that one day every child in hospital will have their family by their side."
February 6, 2019