21-year-old was stopped from fleeing scene by members of public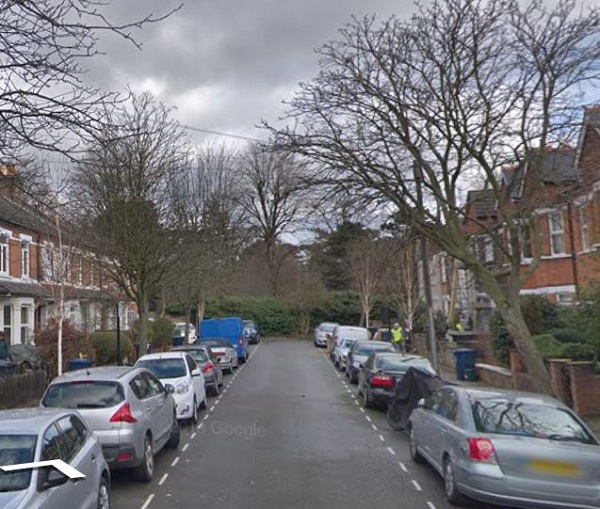 ( Holly Park Road W7: Google Streetview)
A woman from Ealing who was caught driving whilst drunk has been banned for over two years.
21-year-old Laura Tamaeviciute was found guilty at Ealing Magistrates' Court last month, for failing to provide a specimen of breath for analysis, during the drink drive procedure.
The court heard that Officers from Emergency Response Team B, were called to reports of a road traffic collision in Holly Park Road.

Police say ''The driver of the vehicle had been stopped by members of the public from leaving the scene, after driving into a skip.''
PCs Beer and Bevan based at Ealing Police Station, established that the driver had been drinking and was struggling to speak and stand.
She was arrested and was charged, as she failed to provide a specimen of breath, which is a legal requirement of the drink drive procedure. She was bailed to attend Uxbridge Magistrates Court on the 5 December 2018, where she failed to appear.
Neighbours, who were first on the scene, say the incident happened in the early hours of 9 August last year and there were actually two people in the car and believe it was a teenage boy who crashed into the skip.
One resident told us, ''I heard the sound of a car accident, went out to find a young woman sitting at the wheel of a BMW. After a little while she tries to start the car and reverse, but she kept stalling the car. When I asked her what had happened she was evasive and tried again to start the car, so I opened the door and took the keys.
''She starts shouting and the bloke in the passenger seat starts to get involved. The bloke gets out and threatens me so I eventually let him have the keys but hang onto the girl. He gets in the car, eventually manages to start it, and tries to reverse rapidly, but drives into the skip.

''By now just about the whole street is out. Police arrive, arrest the girl (don't know on what charge). Turns out they are all kids and had taken the car without permission, no licences, no insurance.''
On the 18 December 2018, Laura Tamaeviciute was tracked by officers and taken to Ealing Magistrates' Court. The court disqualified her from driving for 28 months and gave her 120 hours of unpaid work.
February 14, 2019