Taking place 20th- 21st April organised by Ealing Mencap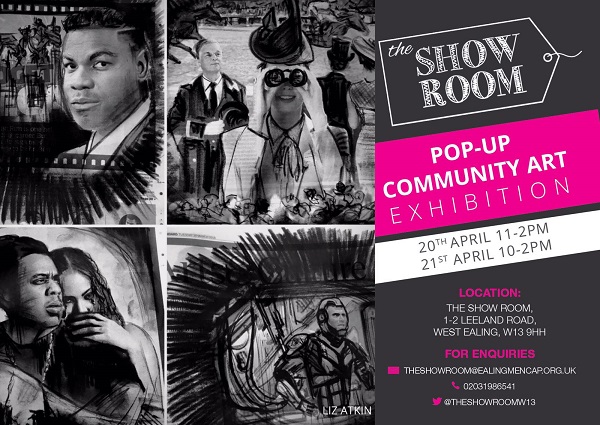 The Show Room – a community artisan hub and hand-crafted/upcycled goods retailer turns 1 in April.
Set up by Ealing Mencap in 2017, the boutique has provided an arena for adult learning and community engagement, as well as a platform for local artists and designers to sell their wares.
To celebrate this, The Show Room have decided to give back to the community by organising an exhibition showcasing artwork from the likes of internationally acclaimed visual artist and mental health advocate - Liz Atkin and Mark McGowan aka the Artist Taxi Driver.
The event will also feature work from Ealing's talented pool of local artists.
The exhibition will take place over two days; Friday 20th April 11am - 2pm and Saturday 21st April 10am - 2pm.
Tickets are free and can be booked using eventbrite.
4 April 2018