Friends of local man set up crowdfunding to pay for treatment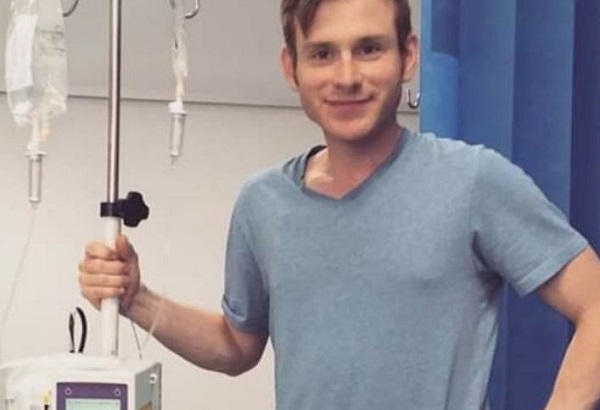 Friends of a 35-year-old man from Ealing Broadway are desperately trying to raise funds for specialist cancer treatment.
Three years ago carpenter, Sean O'Brien, was diagnosed with bowel cancer and liver metastases, since then he's had over 50 chemotherapy sessions, radiotherapy, organ removal, and a change of diet and is clear of the bowel cancer, but the liver metastases has proved to be much more stubborn.
The NHS do not offer the treatment Sean requires which is Avastin and he needs to raise £40,000. Close friends have organised a 150km run from the 1 March to the 3 March to help add any funds to the large amount that needs to be raised.
Sean says, ''All of this fighting has enabled me to smash the primary cancer to pieces and my bowel is now clear, however the liver metastases are proving extremely stubborn. What they haven't counted on is the fact that I am also extremely stubborn and am determined to continue to tackle this horrible disease head on.
"The NHS are amazing - they have kept me alive this far. But I have been told to get the maximum impact from my new chemotherapy, I need to use Avastin, which is not available on the NHS. This costs £1500 per session and I have to have a minimum of 8 sessions (£12k). However, the reality of it is that I will probably have to have more... a lot more.
"The NHS have done an incredible job keeping me going this long (most of us have long kicked by this point, 5% make it beyond 3yrs..ap) and to them I'm incredibly grateful!!
"But I know I'm very close to being out of 'free options' so I'm getting the ball rolling now, rather than when I'm actually at the point... as then, well.. you know.
Any help that I can put towards saving my life would be much appreciated and I'll be forever in your debt.''
Sean's friends have set up a Crowdfunding page and are appealing for anyone to help and donate here.
February 28, 2019