Survey underway to try and make the area safer and greener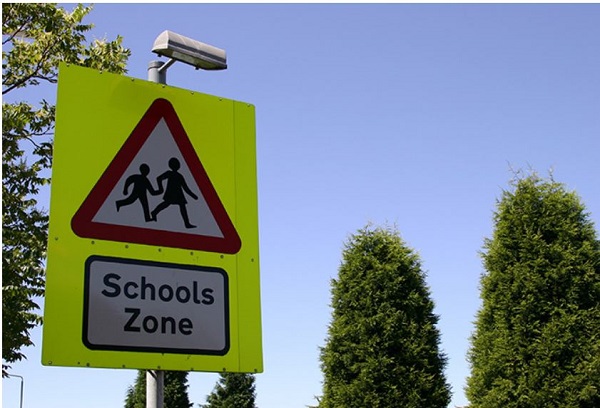 Residents of Perivale are to be consulted over plans for what the council describe as 'safer routes for children to walk or ride their bicycles to school'.
The transport projects and policy team outlined the 'Healthy Streets around Schools' programme – its plan to create green spaces, cycling lanes and wider-walking routes – in a survey.
The survey seeks feedback on possible ways to enhance the environment of Perivale, and improve conditions for walking, cycling, and other forms of active travel in the area. This will help improve road safety, local air quality and will also benefit individuals who live, work and visit the area. The plan also aims to improve routes to public transport areas.
The area of focus are the roads enclosed by Fraser Road, Wadsworth Road, Aintree Road and Federal Road.
Connor McDonagh, assistant director of economic growth, said: "Streets are made safer by reducing car travel and designing alternate and more sustainable methods of transit, including improving public transport routes, walking infrastructure, and cycling routes."
Judith Finlay, executive director children, adults & public health, said: "Providing a safer route to school and a better local environment for residents will help to increase physical activity and result in long-term health benefits for the whole community."
For more information visit Healthy_streets_around_schools.
If you live or work in the Perivale area and wish to participate in the survey, go to onlinesurveys.ac.uk/ealinghealthystreets.
Timeline
· January 2019 – Begin research and development of process and policy
· August 2019 – Announce trial project
· September 2019 – Resident and school engagement and consultation. Perception surveys
· November 2019 – Perception surveys circulated to residents, school staff and children. School workshops to be carried out to engage pupils.
· December 2019 – Survey analysis, feedback from local community to be taken into account via co-design.
· January 2020 – Prepare and deliver co-design workshops.
· February/March 2020 – Feedback report, final designs to be agreed
· April/May 2020 – Statutory consultation, design and begin installation of highways measures
· June/July 2020 – Build
· August 2020 – Installation of wider highways measures
· September 2020 – Project launch
The survey is available online and distributed to residents, teachers and students.
The consultation period runs through 1 December.
November 19 2019