Councillor David Millican writes about his visit to Africa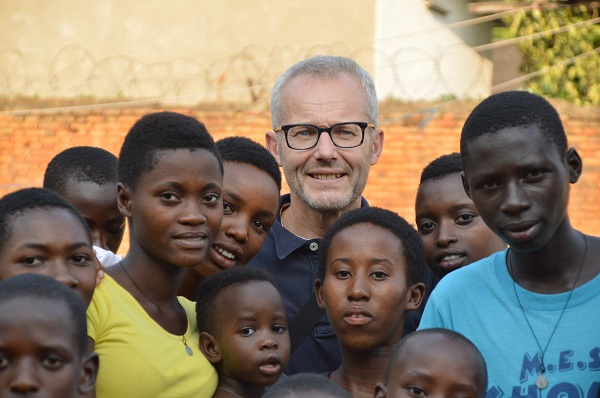 Dragons Den in Rwanda
There was huge excitement from budding entrepreneurs across Rwanda where Project Umubano held Dragons Dens in three towns in August to provide grants for their burgeoning businesses. All the young people were survivors from Rwanda's appalling genocide of 1994, where one million people were murdered within six weeks. It is such a privilege to be able to support these young people to create businesses, which will support the development of this ravaged country.
The training was held in three towns, Kigali, Rwamagama and Huye, where the entrepreneurs developed business plans for presentation to a "Dragons Den", with money granted to support their burgeoning businesses.
I have returned each year for the past six years. A personal highlight has been to witness the development of Rwanda Clothing, where the founder attended our business training in 2011 and now has a thriving business employing 20 staff.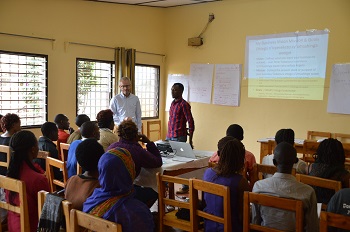 Project Umubano was established 10 years ago, as a Conservative Party programme by MPs, Councillors and party activists. Medical professionals volunteer providing medical treatment and have established a clinic; education professionals and teachers provide training for teachers and have built a new primary school; and business people volunteer with business training and mentoring. I have organised the business programme, whose aim has been to equip entrepreneurs with the skills needed to start and develop their business … everything from growing beans and raising pigs and chickens, to a motor spares business, a bakery, and high-end fashion.
The Orphanage of Hearts Burundi
I always love visiting the orphanage in Burundi to see how the children and young people have developed from the year before.
I was volunteering in Burundi four years ago, on the Project Umubano business mentoring programme, when several of us visited an orphanage for street kids in the capital Bujumbura. The Orphanage of Hearts was in dire need of financial support just to pay the rent and basic utilities. So when we returned to the UK we decided to establish an independent charity to support them.
The country is highly unstable politically but it is important to keep in regular close touch with the orphanage. So when I was in Rwanda this month I made the short journey again to Bujumbura.
We have remained in contact with many of the young people, who have outgrown the orphanage and moved on. One of the orphanage leavers, who had just graduated as a teacher of English from the University of Burundi, was thrilled to invite us to meet his professor.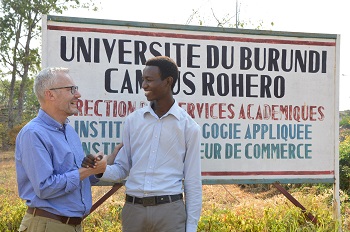 (see photo).
Sadly though, due to the political instability, the economy is so poor that there are no teaching jobs.
Councillor David Millican
Represents Northfields Ward Ealing
29 August 2017