Blade Runner legend Rutger Hauer filmed some of his last scenes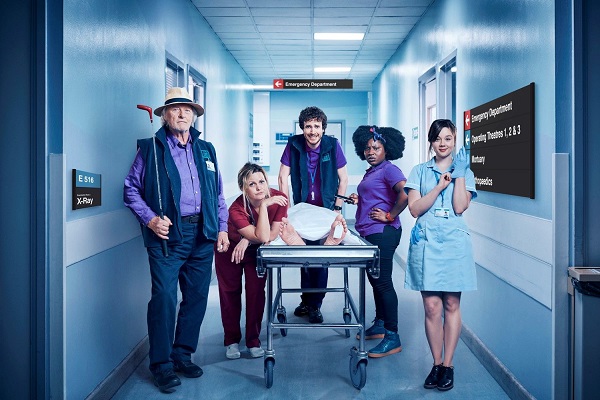 Ealing Hospital - quite often used as a film and tv location - was the fictional St Etheldreda's and location for some of the final acting scenes of a Hollywood legend.
He played a renegade replicant in Blade Runner , a vengeful down-and-out in Hobo with a Shotgun and you certainly wouldn't have given him a lift if you watched The Hitcher.
The actor Rutger Hauer, 75, who passed away in July, filmed some of the last scenes of his career in Ealing Hospital in the comedy series Porters.
It might have seemed a rather subdued curtain call after a Hollywood career spanning more than 40 years which included roles in Batman, Buffy the Vampire Slayer and Sin City.
However, the TV show provided a fitting finale as it followed the hapless (mis)adventures of a hospital porter with an eye on becoming a doctor.
Hauer plays Tillman, an ex-golf pro who heads the porters in the fictitious St. Etheldreda's Hospital
"I giggled and screamed when I first read the scripts," recalled the actor.
"It's such a fine mix, ambiguous, under stated or over the top but always with wit, which is in the British DNA."
Porters is a British sitcom from 2017 ( DAVE Network). Hauer says he watched videos of the Liverpool football manager Jurgen Klopp to get into the German character he plays,'Tillman'. Speaking to digital spy he said, '' they's moulded the character in the sitcom after him a little bit so I watched a lot of his videos. He's really funny and it inspired me!.''
7th October 2019