With your help it could be third time lucky for the Ealing Half Marathon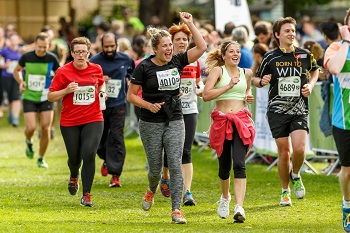 There's still time to help Ealing make its mark in the running world once again.
Ealing Half Marathon has its sights set on a third consecutive win at The Running Awards 2016. Voted the UK's Best Half Marathon in 2014 and 2015, it has once again been shortlisted for the UK's Best Half Marathon at this year's awards on Friday 22nd April.
Voting at The Running Awards is now closed in most categories except for Best Half Marathon, Best Marathon and Favourite Charity. Voting for the Half Marathon and Marathon categories closes at 6pm on Wednesday 20th April, and the Charity category remains open until 10.00pm on the awards evening.
Voting is quick and simple, all you need is your name and email address. Please go to http://therunningawards.com/vote/30/32#vote and vote for the Ealing Half Marathon before 6pm on 20th April.
Other races amongst the top 12 shortlist in the Best Half Marathon category include Royal Parks Foundation Half Marathon, Great North Run, Vitality Bath Half Marathon, Vitality Reading Half Marathon, JCP Swansea Half Marathon, Rock 'n' Roll Liverpool Half and Windsor Half Marathon.
As a Community Interest Company (CIC), Ealing Half Marathon is hoping to secure some last minute votes from locals who benefit from the community projects funded by the event and from all those who have been inspired to run thanks to the race. Throughout the year, the CIC engages in community activities including school presentations, children's clubs and coaching, and running clubs for adults – all of which have seen local residents of all ages don their running shoes and get active.
A win at The Running Awards 2016 would be a fantastic precursor for the BT Sport Industry Awards 2016, which take place just a week later and in which the Ealing Half Marathon CIC has also been shortlisted. The race is deservedly enjoying the recognition and accolades that it has received over its five-year history, as it is very unique in what it gives back to the community.
Kelvin Walker, Director of Ealing Half Marathon CIC and Race Director of the Half Marathon, commented: "We are absolutely thrilled to have been shortlisted once more for Best Half Marathon at The Running Awards 2016. It was an honour to win this category the past two years and we are incredibly grateful to all those who have voted for us so far. We like to think of the Ealing Half Marathon as a real community race with the professional touch, and we are proud that our hard work in the community is being recognised.
"Thank you to all those who have voted for us again at this year's awards. We are looking forward to a wonderful night of celebration for the running industry as a whole.
"Entries for our 2016 race are open and anyone wishing to run and to support our work in the community should go to the website and sign up as soon as possible."
The Ealing Half Marathon has raised over £850,000 since its inauguration in 2012, and is looking forward to welcoming 8,000 runners of all abilities to its fifth anniversary race on Sunday 25th September 2016.

Go to www.ealinghalfmarathon.com for further race details and to sign up now, like the Facebook page www.facebook.com/ealinghalf and follow @EalingHalf on Twitter to keep up to date with all the latest news about the Ealing Half Marathon.
Go to www.therunningawards.com for full details of The Running Awards 2016 and to vote for Ealing Half Marathon by 6pm on 20th April.
13th April 2016